EU launched a public consultation to gather views towards EU's intermediary target for 2040. With the adoption of the European Climate Law in 2021, the target to reach net-zero emissions by 2050 became legally binding, as did the 2030 target to cut emissions by at least 55%. The Climate Law also requires the European Commission to propose a 2040 climate target in 2024, depicting a green transition that presents many opportunities for Europe's citizens and its economy.
The timing of the discussions for the 2040 EU climate target is closely linked to the Paris Agreement's five-year ambition cycle. All parties to the Agreement are expected to initiate reflections on the next target in the context of the UN process this year, with a view to communicate these ahead of the COP29 in 2025. The final assessment will also consider the advice of the European Scientific Advisory Board set up under the European Climate Law and will be the basis for a Communication on the 2040 target assessment to be agreed by the College of Commissioners. EU Member States and the European Parliament will ultimately decide on the EU's 2040 climate target.
Source Link – Have your say on the EU's climate target for 2040 (europa.eu)
About the Authors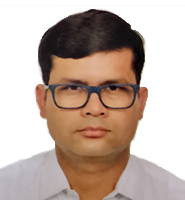 Associate Director, Investment Banking
Prachurjya has over 16 years of experience in investment banking with Acuity Knowledge Partners. At Acuity, he has led sector and product-specialist pilot teams across Capital Markets, ESG, Debt Advisory, Loan Syndications, Metals & Mining and Real Estate. He has been actively involved in setting up and on-boarding new ESG Advisory, ESG DCM and Sustainable Finance teams for various bulge bracket investment banks. Within DCM and Rating Advisory, he has been instrumental in helping the clients achieve over 30% in annual savings on both regular and adhoc tasks through standardization of the outputs and deployment of our proprietary BEAT tools.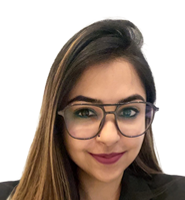 Delivery Manager, Investment Banking
Puja has 6 years of extensive experience in ESG, Climate Change & Sustainability and she is supervising the ESG team at Acuity. She also has diverse experience in conducting ESIA, EHS compliance audits, ESG Risks and Controls, EHS & ESG Due Diligence assessments. Prior to joining Acuity, she was working with companies like KPMG Global Services, EY India and ERM India. She has expertise in provisioning extensive research requirements for clients through preparation of Peer Benchmarking, Target Compilation, Sustainability report, Sustainable Finance Updates and Sectoral ESG Thematic Detailing Engagement.
Connect with the experts at contact@acuitykp.com