European market infrastructure provider Euronext announced the launch of a series of ESG tools and sustainable finance-focused initiatives, including making issuers' non-financial data available on its website.
According to Euronext, the new initiatives will support its "Fit for 1.5°" climate commitment, which is based on the development of products and services that would help the company, its partners and clients, and the European economy curb the increase in global temperatures, and its "Growth for Impact 2024" strategy to build the leading market infrastructure in Europe, which includes empowering sustainable finance as a key strategic priority.
Euronext CEO and Chairman Stéphane Boujnah said, "Effective positive change requires efforts and cooperation among key players in the market. Euronext can significantly impact the European sustainability agenda by leveraging its distinct position in financing the real economy and linking local economies with global capital markets."
One of the new tools launched by Euronext includes "My ESG Profile," a digital tool enabling issuers to showcase their sustainability efforts and allowing investors to access ESG data. Euronext said that it will deploy nearly 1,900 ESG company profiles, becoming the first exchange to provide standardised non-financial issuer data available on its website.
Euronext also announced the creation of a new family of biodiversity-focused indices, launching the Euronext Biodiversity Enablers index, developed in partnership with Iceberg Data Lab. The new index would serve as a global benchmark highlighting companies' positive biodiversity impact through metrics like Dependency Exposure Score and Biodiversity Avoided Impact. Companies in the index are selected from the "Euronext World Index" universe.
Additional initiatives include the strengthening of the ESG content in its pre-IPO educational programs, and the publication of a new "ESG pre-IPO guide" outlining recommendations on the best practices for ESG during the IPO process.
Boujnah added, "As strong advocates of the CSRD directive, we firmly believe that the shift towards sustainable finance relies on improved extra-financial standards and more precise, regulated and granular ESG criteria. Our newly unveiled ESG products and services are designed to empower companies in their pursuit of these goals."
Euronext also announced the launch of the "Euronext Foundation," aimed at supporting local sustainable communities and projects across Europe including financial literacy, diversity and inclusion, and marine resources.
Source: Euronext Launches New Sustainable Investment Tools, Publishes Issuer ESG Profiles on Website – ESG Today
About the Authors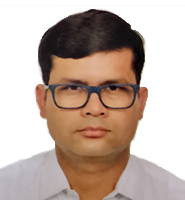 Associate Director, Investment Banking
Prachurjya has over 16 years of experience in investment banking with Acuity Knowledge Partners. At Acuity, he has led sector and product-specialist pilot teams across Capital Markets, ESG, Debt Advisory, Loan Syndications, Metals & Mining and Real Estate. He has been actively involved in setting up and on-boarding new ESG Advisory, ESG DCM and Sustainable Finance teams for various bulge bracket investment banks. Within DCM and Rating Advisory, he has been instrumental in helping the clients achieve over 30% in annual savings on both regular and adhoc tasks through standardization of the outputs and deployment of our proprietary BEAT tools.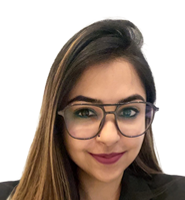 Delivery Manager, Investment Banking
Puja has 6 years of extensive experience in ESG, Climate Change & Sustainability and she is supervising the ESG team at Acuity. She also has diverse experience in conducting ESIA, EHS compliance audits, ESG Risks and Controls, EHS & ESG Due Diligence assessments. Prior to joining Acuity, she was working with companies like KPMG Global Services, EY India and ERM India. She has expertise in provisioning extensive research requirements for clients through preparation of Peer Benchmarking, Target Compilation, Sustainability report, Sustainable Finance Updates and Sectoral ESG Thematic Detailing Engagement.
Connect with the experts at contact@acuitykp.com