MEPs adopted a new voluntary standard for the use of a "European Green Bond" label, the first of its kind in the world.
The regulation, adopted by 418 votes in favour, 79 against and 72 abstentions, lays down uniform standards for issuers who wish to use the designation 'European green bond' or 'EuGB' for the marketing of their bond.
The standards will enable investors to direct their money more confidently towards more sustainable technologies and businesses. It will also give the company issuing the bond more certainty that their bond will be suitable to investors who want to add green bonds to their portfolio. This will increase interest for this kind of financial product and support the EU's transition to climate neutrality.
The standards align with the EU's taxonomy framework that defines which economic activities the EU considers environmentally sustainable.
Transparency:
All companies choosing to adopt the standards and therefore also the EuGB label when marketing a green bond will be required to disclose considerable information about how the bond's proceeds will be used. They would also be obliged to show how these investments feed into the transition plans of the company as a whole. The standard therefore requires companies to be engaging in a general green transition.
The disclosure requirements, set out in so-called "template formats", can also be used by companies issuing bonds which are not yet able to adhere to all the strict standards of the EuGB but still wish to signal their green aspirations.
External reviewers:
The regulation establishes a registration system and supervisory framework for external reviewers of European green bonds – the independent entities responsible for assessing whether standards are being adhered to. It also stipulates that any actual or potential conflicts of interest external reviewers may face are properly identified, eliminated or managed, and disclosed in a transparent manner.
Flexibility:
Until the taxonomy framework is fully up and running, issuers of a European Green Bond would need to ensure that at least 85% of the funds raised by the bond are allocated to economic activities that align with the EU's Taxonomy Regulation. The other 15% can be allocated to other economic activities provided the issuer complies with the requirements to clearly explain where this investment will go.
Quote:
The rapporteur, Paul Tang (S&D, NL) said, "Businesses want to make the green transition. And the European Green Bond gives them the best tool yet to help them finance this shift. It provides a transparent and trustworthy tool to drive a company's transition plan.
Today's vote is the starting shot for businesses to get serious about their green bond issuances. Investors are eager to invest in European Green Bonds and from today onwards businesses can start developing them. This way European Green Bonds can boost Europe's transition to a sustainable economy."
Background:
The green bond market has seen exponential growth since 2007 with annual green bond issuance breaking through the USD half trillion mark for the first time in 2021, a 75% increase compared to 2020. Europe is the most prolific issuance region, with 51 % of the global volume of green bonds in 2020. Green bonds represent about 3-3.5% of the overall bond issuance.
Source: EU Approves "world's first" Standard to Define Green Bonds – ESG News
About the Authors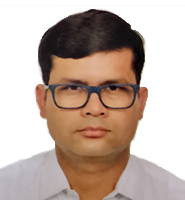 Associate Director, Investment Banking
Prachurjya has over 16 years of experience in investment banking with Acuity Knowledge Partners. At Acuity, he has led sector and product-specialist pilot teams across Capital Markets, ESG, Debt Advisory, Loan Syndications, Metals & Mining and Real Estate. He has been actively involved in setting up and on-boarding new ESG Advisory, ESG DCM and Sustainable Finance teams for various bulge bracket investment banks. Within DCM and Rating Advisory, he has been instrumental in helping the clients achieve over 30% in annual savings on both regular and adhoc tasks through standardization of the outputs and deployment of our proprietary BEAT tools.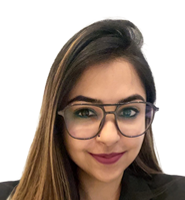 Delivery Manager, Investment Banking
Puja has 6 years of extensive experience in ESG, Climate Change & Sustainability and she is supervising the ESG team at Acuity. She also has diverse experience in conducting ESIA, EHS compliance audits, ESG Risks and Controls, EHS & ESG Due Diligence assessments. Prior to joining Acuity, she was working with companies like KPMG Global Services, EY India and ERM India. She has expertise in provisioning extensive research requirements for clients through preparation of Peer Benchmarking, Target Compilation, Sustainability report, Sustainable Finance Updates and Sectoral ESG Thematic Detailing Engagement.
Connect with the experts at contact@acuitykp.com