Sustainability technology platform Clarity AI announced the launch of a new methodology, aimed at helping index and ETF providers build and market products aligned with the EU's Sustainable Finance Disclosure Regulation (SFDR).
The EU SFDR forms part of the EU's Action Plan on financing sustainable growth. The regulation aims to establish harmonised rules for financial market participants including investors and advisers on transparency regarding the integration of sustainability risks and the consideration of adverse sustainability impacts in their processes and the provision of sustainability‐related information with respect to financial products.
Clarity AI uses machine learning and big data to deliver environmental and social insights to investors, organisations, consumers, and governments. As of September 2023, Clarity AI's platform analyses 70,000 companies, 430,000 funds, 201 countries, and 199 local governments.
The Sustainable Index and EFT methodology enables index and ETF providers to build, define and/or market products that fall within the European Union's definition of Sustainable Investment, outlined in Article 2(17) of SFDR. According to Clarity AI, financial market participants can utilise the methodology to determine how companies pass the sustainable investment assessment, including setting thresholds on UN Sustainable Development Goals (SDGs) and EU Taxonomy contribution, and SFDR Principle Adverse Impact indicators (PAIs), among other criteria, all within the ranges of what is accepted by the regulation.
Ani Widham, Senior Product Manager at Clarity AI said:
"We know that investors seek clarity and transparency when evaluating their portfolios, so providing them with this efficient methodology, aligned with the SFDR regulation, will enable them to make better sustainable investment decisions to benefit their companies and the wider sustainable investment industry."
Source: Clarity AI Launches Methodology to Build SFDR-Aligned Indexes and ETFs – ESG Today
About the Authors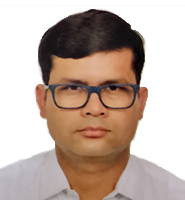 Associate Director, Investment Banking
Prachurjya has over 16 years of experience in investment banking with Acuity Knowledge Partners. At Acuity, he has led sector and product-specialist pilot teams across Capital Markets, ESG, Debt Advisory, Loan Syndications, Metals & Mining and Real Estate. He has been actively involved in setting up and on-boarding new ESG Advisory, ESG DCM and Sustainable Finance teams for various bulge bracket investment banks. Within DCM and Rating Advisory, he has been instrumental in helping the clients achieve over 30% in annual savings on both regular and adhoc tasks through standardization of the outputs and deployment of our proprietary BEAT tools.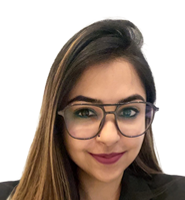 Delivery Manager, Investment Banking
Puja has 6 years of extensive experience in ESG, Climate Change & Sustainability and she is supervising the ESG team at Acuity. She also has diverse experience in conducting ESIA, EHS compliance audits, ESG Risks and Controls, EHS & ESG Due Diligence assessments. Prior to joining Acuity, she was working with companies like KPMG Global Services, EY India and ERM India. She has expertise in provisioning extensive research requirements for clients through preparation of Peer Benchmarking, Target Compilation, Sustainability report, Sustainable Finance Updates and Sectoral ESG Thematic Detailing Engagement.
Connect with the experts at contact@acuitykp.com