Aerospace giant Boeing announced on Wednesday the public launch of Cascade, its data modelling tool aimed at assessing technologies and solutions to address the climate impact of aviation, opening up the tool for public use.
The aviation industry has come under scrutiny as a significant source of greenhouse gas (GHG) emissions, responsible for 2-3% of global emissions, with the vast majority of the sector's footprint derived from fuel use.
Initiatives being pursued to address the climate impact of the industry typically involve efforts to improve aircraft efficiency, develop sustainable aviation fuels (SAF), or create aircraft utilizing low or zero carbon propulsion systems such as electric or hydrogen-based, although many of these are at early stages of development.
Cascade, unveiled by Boeing at the 2022 Farnborough Airshow in July, identifies the effects of various solutions aimed at decarbonizing aviation. This includes examining and quantifying the full life impact of alternate energy sources for aviation, from production to distribution and use, as well as modeling the effect of measures including fleet renewal, operational efficiency, and future aircraft.
Alongside the public launch, Boeing also unveiled some of the key findings from assessments generated by Cascade, including revealing that SAF will be the greatest contributor to reducing carbon emissions over the next several years, given its ability to be used in the current aircraft. The analysis also found that the near- to mid-term impact of electric and hydrogen-powered aircraft will be limited, due to long development timeframes and the need to deploy new infrastructure for airports and pipelines.
About the Authors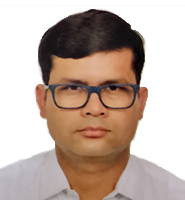 Associate Director, Investment Banking
Prachurjya has over 16 years of experience in investment banking with Acuity Knowledge Partners. At Acuity, he has led sector and product-specialist pilot teams across Capital Markets, ESG, Debt Advisory, Loan Syndications, Metals & Mining and Real Estate. He has been actively involved in setting up and on-boarding new ESG Advisory, ESG DCM and Sustainable Finance teams for various bulge bracket investment banks. Within DCM and Rating Advisory, he has been instrumental in helping the clients achieve over 30% in annual savings on both regular and adhoc tasks through standardization of the outputs and deployment of our proprietary BEAT tools.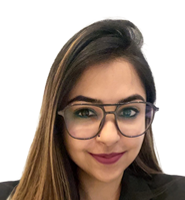 Delivery Manager, Investment Banking
Puja has 6 years of extensive experience in ESG, Climate Change & Sustainability and she is supervising the ESG team at Acuity. She also has diverse experience in conducting ESIA, EHS compliance audits, ESG Risks and Controls, EHS & ESG Due Diligence assessments. Prior to joining Acuity, she was working with companies like KPMG Global Services, EY India and ERM India. She has expertise in provisioning extensive research requirements for clients through preparation of Peer Benchmarking, Target Compilation, Sustainability report, Sustainable Finance Updates and Sectoral ESG Thematic Detailing Engagement.
Connect with the experts at contact@acuitykp.com