The BMW Group is presenting international media representatives with the first vehicles in a pilot fleet that will go into service this year. After four years of development work, the BMW iX5 Hydrogen vehicle and development project is entering its critical next phase.
The fleet of under 100 vehicles will then be employed internationally for demonstration and trial purposes for various target groups. This active driving experience will therefore be the first chance for people not involved in the development process to gain a direct impression of what the BMW iX5 Hydrogen has to offer.
The BMW iX5 Hydrogen developed on the basis of the current BMW X5 was first unveiled as a concept at the IAA show in 2019. Initial prototypes were then made available at the IAA Mobility 2021 for visitors to experience in action as shuttle vehicles.
Its hydrogen fuel cell system is further proof of the BMW Group's leading development expertise in the field of electric drive technologies. The BMW Group is systematically pushing forward with development of hydrogen fuel cell technology as an additional option for locally emission-free individual mobility in the future.
The BMW Group produces the highly efficient fuel cell systems for the pilot fleet at its in-house competence centre for hydrogen in Munich. This technology is one of the core elements in the BMW iX5 Hydrogen and generates a high continuous output of 125 kW/170 hp.
A chemical reaction takes place in the fuel cell between gaseous hydrogen from the tanks and oxygen from the air. Maintaining a steady supply of both elements to the fuel cell's membrane is of crucial importance for the drive system's efficiency. In addition to the technological equivalents of features found on combustion engines, such as charge air coolers, air filters, control units and sensors, the BMW Group also developed special hydrogen components for its new fuel cell system. These include the high-speed compressor with turbine and high-voltage coolant pump, for instance.
The BMW Group sources the individual fuel cells from the Toyota Motor Corporation. The two companies have enjoyed a partnership characterised by trust for many years and have been collaborating on fuel cell drive systems since 2013.
Fuel cell systems are manufactured in two main steps, based on the individual fuel cells. The cells are first assembled into a fuel cell stack. The next step involves fitting all the other components to produce a complete fuel cell system.
About the Authors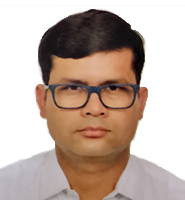 Associate Director, Investment Banking
Prachurjya has over 16 years of experience in investment banking with Acuity Knowledge Partners. At Acuity, he has led sector and product-specialist pilot teams across Capital Markets, ESG, Debt Advisory, Loan Syndications, Metals & Mining and Real Estate. He has been actively involved in setting up and on-boarding new ESG Advisory, ESG DCM and Sustainable Finance teams for various bulge bracket investment banks. Within DCM and Rating Advisory, he has been instrumental in helping the clients achieve over 30% in annual savings on both regular and adhoc tasks through standardization of the outputs and deployment of our proprietary BEAT tools.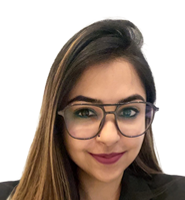 Delivery Manager, Investment Banking
Puja has 6 years of extensive experience in ESG, Climate Change & Sustainability and she is supervising the ESG team at Acuity. She also has diverse experience in conducting ESIA, EHS compliance audits, ESG Risks and Controls, EHS & ESG Due Diligence assessments. Prior to joining Acuity, she was working with companies like KPMG Global Services, EY India and ERM India. She has expertise in provisioning extensive research requirements for clients through preparation of Peer Benchmarking, Target Compilation, Sustainability report, Sustainable Finance Updates and Sectoral ESG Thematic Detailing Engagement.
Connect with the experts at contact@acuitykp.com