The Biden administration unveiled a series of strict vehicle emissions standards anticipated to reduce greenhouse gas emissions (GHG) from the transport sector by billions of tons over the coming decades, and to accelerate the transition to electric vehicles.
The new proposals, announced by the U.S. Environmental Protection Agency (EPA) include more stringent greenhouse gas emissions standards for both light- and medium-duty vehicles for the 2027 – 2032 model years, with stringency increasing in each year to reach a 56% reduction in light-duty fleet-wide GHG emissions in 2032, compared to current 2026 standards, and a 44% reduction for medium-duty vehicles, as well as a separate set of heavy-duty truck emissions standards. Overall, the EPA estimates that the rules will result in a reduction of nearly 10 billion tons of CO2 emissions through 2055.
Addressing the transport sector's emissions impact has been a key focus of the Biden administration's climate-focused action, as it looks to achieve its ambition to reduce economy-wide GHG emission by 50-52% in 2030, and to align with its Paris Agreement commitments. The transportation sector represents over 27% of U.S. GHG emissions, making it the largest source of emissions, with more than half (57%) of these contributed by light-duty vehicles.
Initiatives by the administration to advance clean mobility include an executive order signed in 2021 mandating that zero emissions vehicles make up half of new vehicle sales in the U.S. by 2030. The administration's Bipartisan Infrastructure Law (BIL) allocates $7.5 billion for the development of a network of electric vehicle chargers, over $7 billion to invest in EV battery components, critical minerals, and materials, and $65 billion to upgrade power infrastructure to help ensure vehicles are powered by clean energy, while the Inflation Reduction Act (IRA) includes purchase incentives of up to $7,500 for new clean vehicles.
According to the EPA, the new proposals reflect advancements and investments in clean vehicle manufacturing over the past few years, with EV sales tripling, and the number of public EV chargers increasing by 40% since the beginning of the Biden administration, and more than $120 billion in private sector commitments towards domestic EV and battery investments since the signing of the IRA in 2022. The proposals also come as other jurisdictions introduce rules aimed at accelerating the shift to EVs, such as the EU's recent agreement to require a 100% reduction in CO2 emissions from new cars and vans registered in the EU from 2035.
In addition to the emissions reduction impact, the EPA estimated that the benefits of the proposed standards would exceed its costs by at least $1 trillion through 2055, including fuel and maintenance savings, as well as generating significant health benefits through reduced pollution.
About the Authors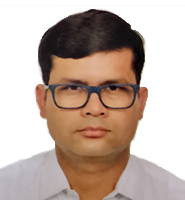 Associate Director, Investment Banking
Prachurjya has over 16 years of experience in investment banking with Acuity Knowledge Partners. At Acuity, he has led sector and product-specialist pilot teams across Capital Markets, ESG, Debt Advisory, Loan Syndications, Metals & Mining and Real Estate. He has been actively involved in setting up and on-boarding new ESG Advisory, ESG DCM and Sustainable Finance teams for various bulge bracket investment banks. Within DCM and Rating Advisory, he has been instrumental in helping the clients achieve over 30% in annual savings on both regular and adhoc tasks through standardization of the outputs and deployment of our proprietary BEAT tools.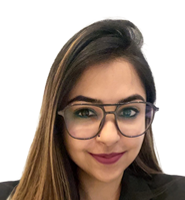 Delivery Manager, Investment Banking
Puja has 6 years of extensive experience in ESG, Climate Change & Sustainability and she is supervising the ESG team at Acuity. She also has diverse experience in conducting ESIA, EHS compliance audits, ESG Risks and Controls, EHS & ESG Due Diligence assessments. Prior to joining Acuity, she was working with companies like KPMG Global Services, EY India and ERM India. She has expertise in provisioning extensive research requirements for clients through preparation of Peer Benchmarking, Target Compilation, Sustainability report, Sustainable Finance Updates and Sectoral ESG Thematic Detailing Engagement.
Connect with the experts at contact@acuitykp.com