The Africa Carbon Markets Initiative (ACMI) has drawn hundreds of millions of dollars in pledges from governments, businesses, and financial institutions, as African leaders seek to mobilise climate finance for the continent.
ACMI aims to boost Africa's carbon credit production by 19-fold by 2030. Carbon credits are tradable certificates that represent the reduction of one metric ton of carbon dioxide or equivalent greenhouse gas emissions. They can be used by companies and governments to offset their emissions.
The UAE has committed to buying $450 million of carbon credits from ACMI. Other pledges include $200 million from the Climate Asset Management, a joint venture of HSBC Asset Management and Pollination, a specialist climate change investment and advisory firm; and 49 million pounds ($62 million) from the UK.
African governments see carbon credits and other market-based financing instruments as critical to mobilise funding that has been slow to arrive from rich-world donors. Africa has received only about 12% of the money it needs to cope with climate impacts, according to a report last year by the non-profit Climate Policy Initiative.
However, many African campaigners have opposed the summit's approach to climate finance, saying carbon credits are a pretext for continued pollution by wealthier countries and corporations. They argue that these countries should instead pay their "climate debt" through direct compensation and debt relief.
The pledges made at the ACMI summit are a positive step towards mobilising climate finance for Africa. However, it is important to note that these pledges are still far from meeting the continent's needs. African campaigners are right to be skeptical of carbon markets, as they have the potential to be used as a way for wealthier countries and corporations to continue polluting without taking meaningful action to reduce their emissions. It is essential that any carbon market system be designed in a way that ensures that the benefits of climate action are shared fairly and equitably.
The ACMI summit is a significant event in the fight against climate change. It is a chance for African leaders to showcase the continent as a destination for climate investment rather than a victim of floods, drought, and famine. However, it is also a chance for African campaigners to push for a fair and equitable system for distributing the benefits of climate action.
Source Link – Africa Carbon Markets Initiative Draws Hundreds of Millions of Dollars in Pledges – ESG News
About the Authors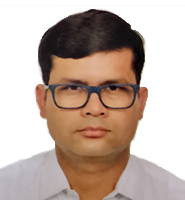 Associate Director, Investment Banking
Prachurjya has over 16 years of experience in investment banking with Acuity Knowledge Partners. At Acuity, he has led sector and product-specialist pilot teams across Capital Markets, ESG, Debt Advisory, Loan Syndications, Metals & Mining and Real Estate. He has been actively involved in setting up and on-boarding new ESG Advisory, ESG DCM and Sustainable Finance teams for various bulge bracket investment banks. Within DCM and Rating Advisory, he has been instrumental in helping the clients achieve over 30% in annual savings on both regular and adhoc tasks through standardization of the outputs and deployment of our proprietary BEAT tools.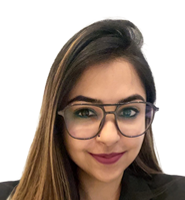 Delivery Manager, Investment Banking
Puja has 6 years of extensive experience in ESG, Climate Change & Sustainability and she is supervising the ESG team at Acuity. She also has diverse experience in conducting ESIA, EHS compliance audits, ESG Risks and Controls, EHS & ESG Due Diligence assessments. Prior to joining Acuity, she was working with companies like KPMG Global Services, EY India and ERM India. She has expertise in provisioning extensive research requirements for clients through preparation of Peer Benchmarking, Target Compilation, Sustainability report, Sustainable Finance Updates and Sectoral ESG Thematic Detailing Engagement.
Connect with the experts at contact@acuitykp.com