Taming the dragon: Understanding Chinese stocks from a forensic analyst's perspective
The global novel coronavirus pandemic is having devastating consequences, plunging economies into a temporary recession. However, China, where the outbreak began, has made a remarkable economic recovery through the successful application of radical containment measures. This, together with several other factors, has increased foreign investor interest in Chinese securities. However, foreign investors find it challenging to understand Chinese company financials for a number of reasons.
More pronounced issues relating to Chinese stocks include the following:
• Recognition of tangible and intangible assets such as goodwill at highly inflated
values amid increasing cross-border M&A activity, especially in the Chinese ICT
sector, often at extremely high valuation multiples. However, these transactions
often fail to yield the intended growth results, leading to significant write-offs.
• Companies reporting high volumes of other gains and investment income in
their profit and loss accounts to boost profits.
• Other issues: mitigating impairment of assets using evasive impairment approaches
and assumptions, and making favourable adjustments to operating profits in arriving
at non-GAAP results.
Key Takeaways
It would, therefore, be useful for investors to evaluate Chinese company financials, especially of companies in the ICT sector, from a forensic analyst's perspective, which includes exercising caution in evaluating M&A, and being mindful of methods of "creative" accounting and accounting shenanigans.
In this context, forensic analysis and an extra layer of scrutiny of financial statements provide added assurance to asset managers keen on increasing the share of Chinese stocks in their portfolios but are hesitant to do so due to unfamiliarity. We at Acuity Knowledge Partners have a team of forensic analysts with more than 10 years of experience in catering to this niche market with hands-on experience in Chinese securities in diverse sectors.
---
Author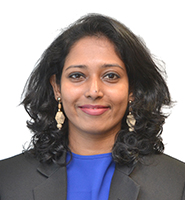 Thanusha Rajapakshe
Assistant Director, MBA (PIM, USJP), CFA (US), ACA (SL)
Thanusha has been a part of Acuity Knowledge Partners' (Acuity's) Forensic Analysis team for close to 10 years and has 15 years of total work experience. She currently supports a Europe-based asset manager, providing forensic support and conducting quality-control checks of team members' contributions to accounting diagnostic reports prepared for entities in different sectors, including banks, NBFIs and insurance, energy, automotive and technology companies. Prior to joining Acuity, she worked as an Assistant Manager at the Department of Professional Practice (DPP) at KPMG, where she was engaged in IFRS-related advisory services and IFRS conversion projects. During her tenure at KPMG, she also worked at the Tax and Regulatory Division and the Auditing Division, where she was exposed to a number of sectors, including banking and finance, insurance, manufacturing and trading, and logistics. She holds a master's in Business Administration from the Postgraduate Institute of Management (affiliated to Sri..Show More
Taming the dragon: Understanding Chinese stocks from a forensic analyst's perspective

Your file will start downloading automatically
If it does not download within 1 minute,