The European Union and Norway aim to work together to develop infrastructure to capture and store CO2 emissions and scale up renewable hydrogen production in Europe, according to a draft "alliance" plan.
The plan is set to be announced at a summit of European country leaders and energy ministers in Ostend, Belgium, on Monday, which will focus on making the North Sea an engine of offshore renewable energy and clean industrial technologies.
A draft, seen by Reuters, said the 27-country EU and Norway plan to develop European market rules and infrastructure to capture, transport, use and store CO2 emissions.
"Both sides intend to work together to bring this key technology to markets to foster the decarbonisation of hard-to-abate industrial sectors," the draft said.
It signalled a similar intent to team up on hydrogen produced from renewable energy – another green technology the EU is betting on to decarbonise heavy industries like steel and cement making.
Efforts to capture CO2 emissions from industry and store them underground in the North Sea have gathered pace in recent years as countries race to meet climate goals, with Norwegian firms behind some of the main projects.
Norway's state-owned Equinor has been capturing and storing CO2 emissions from the Sleipner gas field since the 1990s. Its upcoming projects include Northern Lights, a joint venture to capture CO2 emissions from industrial facilities and inject up to 1.5 million tonnes per year of CO2 into undersea storage near the Troll gas field from next year.
Source Link – https://esgnews.com/eu-norway-plan-cooperation-on-carbon-capture-and-renewable-hydrogen/
About Our Experts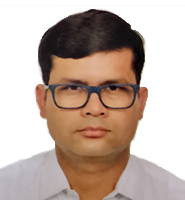 Associate Director, Investment Banking
Prachurjya has over 16 years of experience in investment banking with Acuity Knowledge Partners. At Acuity, he has led sector and product-specialist pilot teams across Capital Markets, ESG, Debt Advisory, Loan Syndications, Metals & Mining and Real Estate. He has been actively involved in setting up and on-boarding new ESG Advisory, ESG DCM and Sustainable Finance teams for various bulge bracket investment banks. Within DCM and Rating Advisory, he has been instrumental in helping the clients achieve over 30% in annual savings on both regular and adhoc tasks through standardization of the outputs and deployment of our proprietary BEAT tools.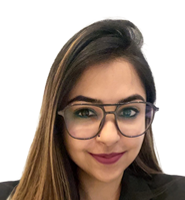 Delivery Manager, Investment Banking
Puja has 6 years of extensive experience in ESG, Climate Change & Sustainability and she is supervising the ESG team at Acuity. She also has diverse experience in conducting ESIA, EHS compliance audits, ESG Risks and Controls, EHS & ESG Due Diligence assessments. Prior to joining Acuity, she was working with companies like KPMG Global Services, EY India and ERM India. She has expertise in provisioning extensive research requirements for clients through preparation of Peer Benchmarking, Target Compilation, Sustainability report, Sustainable Finance Updates and Sectoral ESG Thematic Detailing Engagement.
Connect with the experts at contact@acuitykp.com