The Consulting Bioscope Uncovering Business trends 2021
Current uncertainties have led to serious concerns and previously inconceivable transformation, with new business models and technologies emerging. The trends and themes created by the pandemic seem irreversible, making returning to the old ways of operating unlikely.
This trend book explores the fundamental disruptive factors reshaping operating dynamics and accelerating digital adoption across sectors, and the role of consulting firms in helping businesses realise significant benefits of digital transformation and automation.
Key Takeaways
• The pandemic has accelerated digital transformation, with organisations beginning to integrate technology and human capabilities to achieve better results, improve efficiency and deliver breakthrough technologies
• Due to increased volatility and uncertainty in the IPO markets, mainly because of the pandemic, an increasing number of private companies are looking for ways to take their companies public. SPACs have grown in prominence as a potential liquidity option, particularly among start-ups
• As consumer behaviour and economic activity become more digitalised, businesses are forced to adapt the way they work and operate. This seismic shift is paving the way for a new generation of workforce, namely Workforce 3.0
• Reliance on healthtech is increasing, with digital health and technology-backed services coming into the spotlight as the healthcare ecosystem grapples with the opportunities and challenges posed by the staggering pace of digital transformation
• The emerging paradigm change is also compelling customers to reconsider their purchasing habits and embrace new behaviours such as increased cost consciousness, preference for local products and a shift towards e-commerce
• The role of consulting firms becomes pivotal amid the ongoing radical transformation in assisting organisations to address the challenges faced in the transformation to new ways of day-to-day life, work and doing business
---
Authors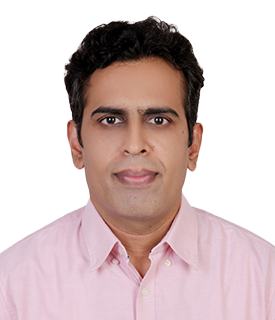 Sunny Mehta
Associate Director, Consulting
Sunny started his career with Acuity Knowledge Partners (Acuity) in 2007. During his tenure with Acuity, he has supported and managed several research engagements for consulting, private equity and investment banking clients in different geographies.
Sunny has been part of Acuity's Consulting practice for the past 8 years. His current role involves providing support to consulting clients on a wide array of strategic and business research areas including competitive benchmarking, market opportunity assessment, M&A analysis and strategic evaluation of an investment opportunity. He holds an MBA in Finance from the New Delhi Institute of Management, India and a bachelor's degree in Commerce from the University of Delhi, India.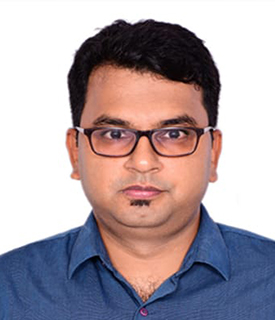 Chetan Anand
Assistant Director, Consulting
Chetan has over 10 years of experience in areas such as strategy consulting, private equity and investment banking. His expertise spans research themes including financial and operational analysis, strategic research, valuation analysis, ESG research, macroeconomic analysis, industry research, market research and due diligence studies.
At Acuity Knowledge Partners, Chetan has been a core member of the Consulting practice for the past 8 years, supporting a research engagement for a big-four management consulting client. He holds a bachelor's degree from Indian Institute of Technology Roorkee, India.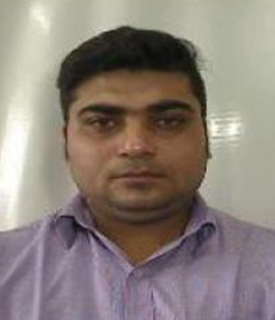 Amit Setiya
Delivery Manager, Consulting
Amit has been with Acuity Knowledge Partners (Acuity) for the past four years and currently serves as a delivery manager in the Consulting practice. He has over 10 years of experience in business and strategy research for private equity and consulting clients across sectors such as retail, consumer goods, energy, infrastructure and real estate
Before he joined Acuity, Amit worked as an assistant manager with a KPO firm, where he supported a retail consultancy business with insights on the competitive landscape and industry developments. He holds a Post Graduate Diploma in Management from EMPI Business School, New Delhi, India and a Bachelor of Commerce from the University of Bikaner, India.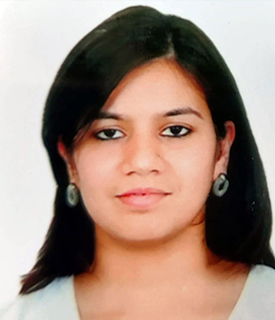 Anupriya Shrotriya
Delivery Lead, Consulting
Anupriya has over eight years of experience in business research, supporting management consultants, healthcare advisory firms and investment banks. In her current role at Acuity Knowledge Partners (Acuity), she supports a leading Consulting firm across the pharmaceutical, healthcare and life sciences sectors with diverse analyses, including strategy evaluation, business model analysis, pharma R&D pipeline analysis, competitive benchmarking, regulatory landscape assessment and M&A transaction analysis.
Prior to Acuity, she worked in healthcare and pharma with a business and strategy research firm. Anupriya completed her MBA from the ICFAI Business School, Hyderabad, India and is a graduate in Life Sciences from the University of Delhi.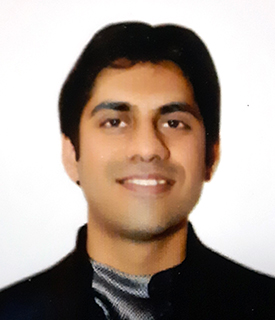 Atul Bhushan
Delivery Lead, Consulting
Atul is a delivery dead in the Consulting practice at Acuity Knowledge Partners (Acuity). He has worked with consulting and private equity firms and investment banks, providing qualitative and quantitative research support, including financial and operational benchmarking, industry snapshots, M&A analysis, market landscaping and company fact packs.
Before joining Acuity, Atul worked at a KPO firm, where his responsibilities largely included supporting investment banks and managing clients and other research engagements. Atul holds a Post Graduate Diploma in Management from the International School of Business and Media, Kolkata, India and a Bachelor of Commerce from the H.R. College of Commerce and Economics, Mumbai, India.
The Consulting Bioscope Uncovering Business trends 2021

Your file will start downloading automatically
If it does not download within 1 minute,