(Re)Imagine
The Official Blog of Acuity Knowledge Partners
Private Equity Firms – Buy vs. Build Conundrum

Download as PDF
Published on July 26, 2018 by Archana Kanojia
Long considered a cornerstone in alternative investments, private equity (PE) is now emerging as a preferred choice for investors. In 2017, PE firms raised USD701bn globally and delivered better returns compared with other traditional instruments. For the 10-year period ending June 2017, US buyout funds in aggregate returned 9.7% returns vs. 7.9% for the S&P 500, funds in developed Europe returned 8.7% vs. 3.6% for the MSCI Europe, and Asia-Pacific buyout and growth funds posted 10.5% vs. 4.5% for the MSCI AC Asia Pacific.
During the fund's investment lifecycle, a PE fund administrator coordinates with various nodes for money and information flow, as depicted below.

Source: MA Knowledge Services analysis
As PE firms lure more capital, they become vulnerable to a plethora of challenges of administrative operations. Most of the fund administration relies on traditional methods (i.e., emails and spreadsheets) for coordinating and storing vast amount of data, which are time consuming and non-value adding activities. Let us also not overlook the heavily regulated financial environment and the increasing Limited Partners ("LP") interest into the workings of the fund. As such, it becomes challenging for a PE firm to focus its time and resources on its key value-addition activity – Investing Decisions.
As such, PE firms are investing in CRM tools like Salesforce, a data analysis software, to enable General Partners ("GP") to improve the quality and timeliness of their decision making and minimize the chances of missing an investment.
Focus on the Core
However, in view of the above scenario, fund administrators should get pragmatic and apply the Pareto principle. With little effort, they can achieve 80% of the outcome by focusing on 20% of the highest priority items initially. However, the ever-increasing volume and velocity of data restricts this – diverting 80% of the effort towards data management and the remaining 20% on investing decisions.
The demands of regulators and LPs make it inefficient and impractical for a fund administrator to continue administering funds in-house. Working with credible partners allows fund administrators to focus on their core competency – investing and generating returns for investors. The fund administrators are, thus, gradually shifting focus on back and middle office operations, thus saving time and resources for efficiently deploying its investment strategy. In short, the more time and resources a PE firm invests on its core competencies, the better IRR it produces, adding more LPs to its portfolio of investors.
Build vs. Buy
In the present financial environment, GPs are required to make a well-informed decision regarding capital management by carefully extracting meaningful information from volumes of data. They also need to develop complex IT programs to extract and analyze strategic information from this voluminous data.
Notably, with the perennial flow of information, CRM tools have to be constantly updated with data about past, current, and potential portfolio investments to help GPs make well-informed decisions.
Identifying activities where a PE fund can leverage skills and resources from outside its firm is the key. The first challenge is to identify activities where outside partners can add value – this is especially true for PE firms seeking knowledge partner support for the first time. Acuity Knowledge Partners, based on its experience in making PE processes more efficient, has developed a framework to identify such activities.
The foremost crucial task of creating a repository of internal knowledge/experience begins with identifying a partner that can handle the tasks. Selecting the right partner for PE data management is half the job done, as it frees up operational bandwidth. Prior to hiring an offshore partner, it is important to assess the capability of the potential partner in handling specific requirements. This assessment should evaluate the three pillars of the potential partner: the people, process, and technology.
MA Knowledge Services is uniquely positioned for clients' benefit
Source: MA Knowledge Services analysis
MA Knowledge Services offers PE firms the much needed flexibility in managing high volatile workflow. With its experienced resources, MA Knowledge Services ensures that all critical functions of its client – opportunity screening, due diligence, periodic reporting, and portfolio monitoring – are taken care of opportunely.
Source: Bain & Company Global Private Equity Report 2018
---
What's your view?
---
About the Author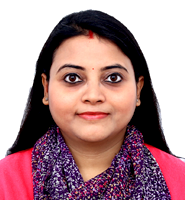 Delivery Lead, Corporate and Consulting Practice
Archana Kanojia started her career with Acuity Knowledge Partners in 2010. She currently assists client business development teams with proposal content, requests for proposal/requests for information, due diligence questionnaires, lead generation and consultant databases. Previously, she set up fund databases for funds of funds, analyzing private equity (PE) firms and their funds from an investment standpoint, and extended investment support to PE firms through industry studies, information memoranda and similar activities.
Archana holds a Post Graduate in Business Management with a specialization in Finance and Marketing from New Delhi Institute of Management, Delhi. She also holds a bachelor's degree in Commerce (with honors) from Delhi University.
Blog
Leveraging Offshoring to Scale Private Equity Pr....
Private Equity (PE) offshoring is becoming increasingly popular among asset managers, as t....Read More
Blog
Leveraging Offshoring to Improve the RFP Process....
This was the topic of discussion at our breakfast event held on March 2, 2016 at The Crown....Read More
Blog
Navigating the Challenge of Specialist Staffing ....
Nearly eight years after the global financial crisis of 2008-09, financial institutions co....Read More

Blog
COVID-19 impact on hospitality
Introduction: The terror of the pandemic has engulfed the global economy and continues to....Read More

Blog
Understanding the impact of COVID-19 on Priva
COVID-19 has redefined global cooperation and interaction, particularly as China, one of t....Read More

Blog
Climate change: The new propellant in private
"Every event in history occurred against the backdrop of some climate change" – Sapi....Read More


Like the way we think?
Next time we post something new, we'll send it to your inbox