SUSTAINABILITY CONSULTING: Imperative tool for business transformation
Sustainability is no longer limited to "caring for the environment", as the scope of sustainable business models has now expanded to integrate all key aspects – social, economic and environmental factors. The COVID-19 pandemic has revealed the close correlation between human activity and climate change, and has compelled policy makers and organisational leaders to plan more effectively for systemic risks and invest in building sustainable, clean, and safe systems. An increasing number of public- and private-sector participants now target transitioning to low-carbon energy, besides investing in carbon capture solutions, amid a surge in public demand for a healthier environment.
With growing emphasis on business sustainability, the role of sustainability consultants is becoming critical in helping businesses develop and implement sustainability strategies and practices. Consulting firms with expertise in diverse areas of sustainability and change management are likely to be key enablers for businesses to plan, implement, assess, and communicate their sustainability initiatives.
This insight paper discusses the growing importance of sustainability as a key tool for delivering a meaningful economic, social and environmental impact, while leveraging opportunities for growth. It also highlights the role of consultants in enabling businesses to include sustainability in their business models and governance processes.
Key Takeaways
• Growing interest in sustainability has necessitated that businesses realign their business
models, adopt sustainable business practices and implement long-term sustainability
strategies to survive and thrive in a post-pandemic world.
• Businesses are now compelled to adopt disruptive technologies (such as IoT, AI and 5G)
to reduce the generation of e-waste, refurbish discarded devices, reduce harmful emissions,
and monitor air and water pollution levels on a real-time basis.
• "Investing with a purpose" is more elaborately spelled out in investing strategies, with a large
number of businesses looking to measure their sustainability goals against environmental,
social, and governance (ESG) parameters and the UN's Sustainable Development Goals (SDGs).
• The pace of transition towards sustainability is likely to be largely defined by the rapid advancement
and application of low-carbon technologies, including electric batteries, hydrogen fuel
cells and biomass.
---
Authors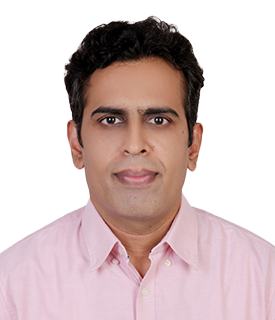 Sunny Mehta
Associate Director, Consulting
Sunny started his career with Acuity Knowledge Partners (Acuity) in 2007. During his tenure with Acuity, he has supported and managed several research engagements for consulting, private equity and investment banking clients in different geographies.
Sunny has been part of Acuity's Consulting practice for the past 8 years. His current role involves providing support to consulting clients on a wide array of strategic and business research areas including competitive benchmarking, market opportunity assessment, M&A analysis and strategic evaluation of an investment opportunity. He holds an MBA in Finance from the New Delhi Institute of Management, India and a bachelor's degree in Commerce from the University of Delhi, India.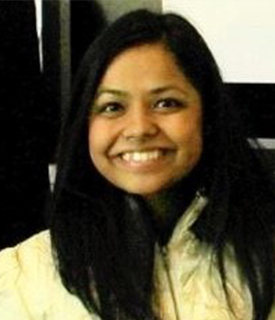 Rashmi Gupta
Senior Associate, Consulting
Rashmi has been associated with Acuity Knowledge Partners (Acuity) since 2018 and has around four years of experience in the business research and consulting domains. She has extensive experience in working across industries, on products ranging from company and industry benchmarking reports to deep-dive market opportunity assessment studies.
Prior to her role at Acuity, she was associated with a renowned executive research firm based in Gurgaon, India, supporting consultants globally in their business development initiatives. During her tenure there, she worked primarily with the Leadership Consulting team, providing research on white papers, thought leadership on talent strategy and related products. Rashmi holds an MBA from Coventry University, UK, and a bachelor's degree in Commerce from University of Delhi, India.
SUSTAINABILITY CONSULTING: Imperative tool for business transformation

Your file will start downloading automatically
If it does not download within 1 minute,