Our approach
Our suite of solutions is designed to make a material difference to a bank's ability to remain ahead of the curve in a very competitive landscape. Through strategic partnerships, we help commercial banks generate operational efficiencies, focus on revenue growth and manage risk effectively.
With more than a decade of experience in front-office and operations support, we partner with banks to offer support in proposal management and traditional and digital marketing tasks to enhance their presales and marketing functions.
The following are some of the product lines we provide support for:

How
we are different
Over a decade's experience in working with the marketing, sales, digital, business development, and reporting teams of financial services organisations across the globe
Hands-on experience in providing compelling banking proposals across multiple segments such as payables, receivables, and card and merchant services
Expertise in all facets of marketing material support and digital marketing
Proven record in implementing industry best practices across proposal, marketing, digital and sales-enablement platforms to ensure improved return on technology spending
Seamless transition and implementation with clearly outlined service-level agreements
What
we have done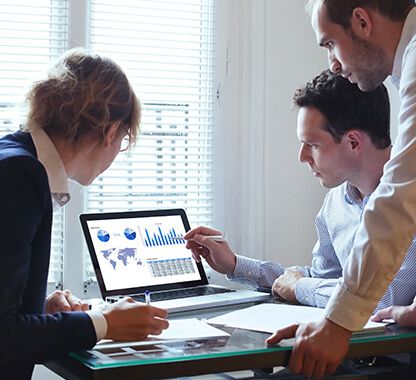 Building an Integrated Global RFP Support Team for a Europe-based Asset Manager
What we are proud of
~96%
response acceptance rate
Our Perspective
on Presales and Marketing Support for Commercial Banks
Meet our
experts
Sailaja Devireddy has 16 years of work experience and heads the Financial Marketing Services (FMS) division at Acuity Knowledge Partners. She specializes in the capital markets domain, including equity markets, fund solutions, and fund marketing support for asset managers and ETFs. She has vast experience in transitioning and leading global teams. She is actively involved in account management, client engagement and project management of large teams that provide end-to-end support to global asset managers on a variety of FMS activities. She is a qualified Chartered Accountant and Company Secretary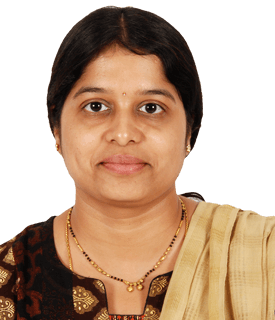 Narendra has been with Acuity Knowledge Partners (Acuity) since 2007. He has over 10 years experience in mutual funds, ETFs reporting and derivatives trading. At Acuity, he is responsible for project transition and setting-up high-performing teams to support client reports, factsheets, pitchbooks, performance reports, and investment writing for global asset and wealth managers. He has worked with several asset managers to streamline their processes, helping them implement industry best practices and achieve process efficiencies resulting in significant cost reduction. Prior to joining Acuity, he worked as Eurodollar trader. He holds master's degree in management from Bangalore University.