Client Reporting Services
Acuity Knowledge Partners supports the entire suite of client reporting services, including standard periodic reports, PRIIPS/KIID reports, AUM reports and other ad hoc bespoke client reports. These reports are powerful marketing and client-servicing instruments for asset and wealth managers and are becoming increasingly critical in the current competitive market scenario. Typically, these asset management client reporting provide details about a fund's or portfolio's performance, composition and changes in constituents and risk metrics and include a brief synopsis from the manager. AUM reports help dissect firm, strategy and fund assets into different categories so they can provide meaningful insights to investors.
Client Reporting - Support We Offer
Client Reporting - Support We Offer
Customer Testimonials
"
I really depend on Acuity Knowledge Partners to manage posting all the reports I produce. If I had to do these tasks myself, it would greatly impact my ability to meet the scheduled delivery dates.
Reporting Specialist
One of the largest and most established private banks in the US
"
Acuity has always been a pillar of support for the business and our relationship dates back to over ten years now. The engagement has grown with the business but also with the general cost conscious focus on the industry as a whole. Please ensure the team is recognized for its tremendous support to this project, but also for the ongoing work it does with our business.
COO
Luxembourg CSSF regulated fund management company
How
we are different
End-to-end managed solutions to deliver bespoke client reporting services
Ability to manage existing reporting tools or build customised automation, as per your requirement
All input data types supported; we can also source data directly from in-house databases
Customised widgets to retrieve data stored on Excel, Word and PowerPoint with ease
Template library to store and retrieve content and quickly support ad hoc requests
Dual-phase validation: First-level validation while sourcing data and second-level validation before final report dissemination
Project management, to free up client reporting teams' bandwidth to focus on more value-add activities
Ability to generate customised commentaries using Natural Language Generation (NLG) as part of client reports
What
we have done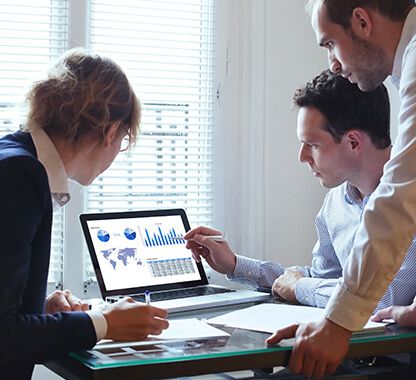 Restructuring client reporting process for a top-15 private asset manager
What we are proud of
25
Client analysts have additional bandwidth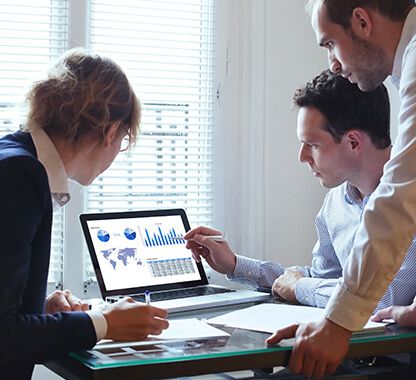 Setting up a client services team for a global asset manager
What we are proud of
USD1.5m
Savings in the past 5 years
Our Perspective
on Client Reporting
Meet our
experts
Sathya Natesh has 13 years of work experience. At Acuity, he manages teams providing support to global asset managers. He is experienced in transitioning, setting up and leading high-performance teams working on marketing collateral, RFPs/DDQs, client reporting, consultant databases, performance and risk reporting, website content management and process streamlining using automation. He holds a master's degree in Business Administration.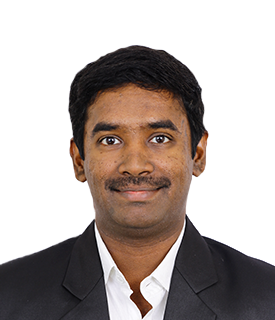 Narendra has been with Acuity Knowledge Partners (Acuity) since 2007. He has over 10 years experience in mutual funds, ETFs reporting and derivatives trading. At Acuity, he is responsible for project transition and setting-up high-performing teams to support client reports, factsheets, pitchbooks, performance reports, and investment writing for global asset and wealth managers. He has worked with several asset managers to streamline their processes, helping them implement industry best practices and achieve process efficiencies resulting in significant cost reduction. Prior to joining Acuity, he worked as Eurodollar trader. He holds master's degree in management from Bangalore University.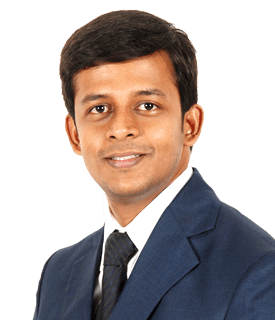 Balaji Ramakrishnan leads Europe and Middle East business development for Acuity. Having spent his formative years in core banking technology operations, he brings a deep understanding of credit processes and the ability to make analytics-driven decisions. He works closely with senior client stakeholders as a trusted partner, shaping the business case for scaled efficiencies through centralisation, standardisation and intelligent automation within Commercial Lending and Asset Management verticals.
Balaji has established long-term partnerships with banks, asset managers and insurance firms across a number of front and middle office transformation initiatives over the past 20 years. Prior to Acuity, he worked at Accenture and Oracle, serving European financial services clients. He holds an MBA from the London Business School.