Importance of Lead Scoring to Gain Competitive Advantage for Asset Managers
Leads make the sales process more effective and efficient. In the asset management sector, sales teams have to put in extra effort to convince novice investors of an organisation's investment philosophy and gain their trust in order to increase assets under management (AuM). This is made easier with accurate lead identification through comprehensive scoring mechanisms and lead management.
Key Takeaways
- Most investment decisions are now driven by what is observed and shared digitally, especially on social media. 35% percent of individuals aged 18-34 used social media to assess investments in 2020.
- Despite the limited resources of marketing departments in the asset management space, asset managers expect returns on content marketing strategy to be maximised while increasing efficiency and effectiveness. This has paved the way for marketing automation-driven lead-scoring.
- Lead scoring could be used to gain actionable insight on all user interactions and digital touchpoints.
---
Author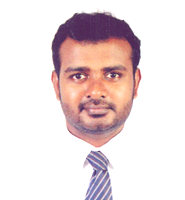 Rangana Hettiarachchi
Delivery Lead, Digital Marketing
Rangana Hettiarachchi is a Delivery Lead at Acuity Knowledge Partners Digital Marketing function with over seven years of experience in digital strategy, customer experience management, lead scoring and content management. Prior to joining Acuity Knowledge Partners, he worked as Manager, Content Development, at Smart Media (PVT) Ltd. In this role, he had worked with local and international clients on sustainability and corporate communications strategy development. Rangana holds a Master's degree in Business Administration from Postgraduate Institute of Management, University of Sri Jayewardenepura, Sri Lanka.
Importance of Lead Scoring to Gain Competitive Advantage for Asset Managers

Your file will start downloading automatically
If it does not download within 1 minute,