South Korea's reimbursement mechanism for innovative pharmaceutical products
South Korea's pharmaceutical market is one of the top 10 in the world and was worth USD24.3bn in 2019. It covers approximately 97% of the population under the National Health Insurance (NHI) system and follows a "positive list system" to reimburse economically and clinically valuable drugs under the NHI formulary. The country's health technology assessment (HTA) comprises the NHI system, the Health Insurance Review Agency (HIRA), the Drug Benefit Coverage Assessment Committee (DBCAC) and the Ministry of Health and Welfare (MoHW) that together determine reimbursement prices of new drugs. The HTA usually adopts complex post-approval reimbursement agreements in an effort to keep tight control of the healthcare budget.
In this insight paper, we cover the following:
• South Korea's governing bodies and reimbursement mechanisms and policies.
• Parameters used to determine the appropriateness of reimbursement and setting
the reimbursement price
• Types of reimbursement agreements
• Assessment and lessons from previous reimbursement approvals
Key Takeaways
• Reimbursement assessment takes approximately 240 days from new drug approval
to reimbursement approval.
• First-level assessment involves checking the appropriateness of reimbursement before setting
the reimbursement price.
• To gain faster access, a company may choose to accept a price that is 90-100% of the
WAP of substitutes.
• South Korea considers external reference pricing from A7 countries (the US, Japan, Germany, France,
Switzerland, the UK and Italy) as one of the models for setting the reimbursement price.
• Positive recommendations by the NHI service increased to 78% over 2014-18 from 70% over 2007-13
• 60% of approvals were made in the budget range of KRW1-10bn and 20% in the >KRW10bn
range during 2014-18
---
Author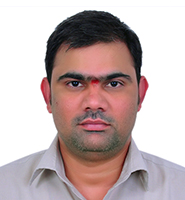 Raghu Patale
Delivery Manager, PEC BR
Raghu Patale serves as Delivery Manager leading the Life Sciences Corporate Strategy Research and Consulting vertical. His responsibilities include thought leadership, setting up new client engagements, client management, and generating business insights. He has over 10 years of experience in conducting life science research as a competitive intelligence and strategy consultant. He has supported a wide spectrum of client engagements focusing on competitive intelligence, therapy area research, market opportunity assessments, M&A support and report writing in oncology and other therapy areas for US, EU5, and Asian geographies.
Prior to this, Raghu was a Group Manager, leading the Pharma Practice at Evalueserve. He holds a Master's degree in Pharmaceutical Sciences from the National Institute of Pharmaceutical Education and Research (NIPER).
South Korea's reimbursement mechanism for innovative pharmaceutical products

Your file will start downloading automatically
If it does not download within 1 minute,