NEW Insights
Transformation through fintech: Use the digital disruption to your advantage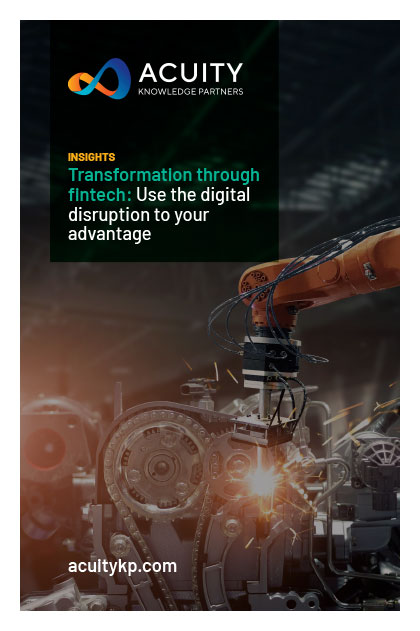 Thank you for sharing your Comments
Your file will start downloading automatically
If it does not download within 1 minute,

The adoption of technology in investment research has become increasingly popular as firms compete for clients and hunt for alpha. It enables industry players to automate complex tasks such as data updates, satisfies the need for an analytics overlay and produces more actionable, data-informed research – just a few reasons why technology continues to dominate the industry. In this whitepaper, we visit the various ways in which technology is being used to enhance the processes and scope of existing research.
Eighty-nine percent of the respondents to our asset manager survey face challenges in data integration, and more than 65% do not have central data repositories. We also find data integration, automation and data-quality checks to be significant pain points that could be addressed with the right platforms and teams. We look at bringing legacy systems into the digital foray and how investment firms can use this legacy data to build "golden" databases through extract-transform-load (ETL)processes, allowing for better aggregation and storing of data. We also visit technology's contribution to the emergence of alternative data, mimicking human judgment and improvements in processes that formerly required either more manpower, time or effort.
Key Takeaways
Developing bots for alternative data aggregation and extraction to build new proxies and benchmarks allows for simpler automation of tasks while providing an additional, third layer of actionable data and insight
Artificial intelligence(AI) and machine learning(ML) through satellite imagery and geospatial intelligence help supplement human judgment at scale
Programmes leveraging natural language generation (NLG)and custom application programming interfaces (APIs)designed to mimic human actions allow for internal process upgrades and improvements