Content marketing trends for asset managers: Powering transformation for your organisation to thrive in 2021
As organisations across the world struggle with the economic and social consequences of the global pandemic, a strong digital presence has become key for many to stay afloat.
A strong digital presence requires strong content, which plays an important role in building trust with a target audience, maintaining existing customer relationships and building new ones. However, owning strong content without a clear marketing plan could be meaningless. Content marketing techniques help create and distribute valuable and relevant content to target audiences, maximising the utility of dedicated resources.
With the technology space constantly evolving, it is vital that asset managers keep pace with changing trends, tools and techniques and adopt them in marketing strategies, where relevant. This paper highlights the following key takeaways, with a particular focus on asset management.
Key Takeaways
- Lessons learnt from 2020 and the impact of the pandemic on marketing strategies.
- The importance of content marketing.
- Five key content marketing trends.
- Industry examples in line with best practices that help optimise content for each trend.
- The importance of goal-driven content.
- Measuring the success of content using key performance indicators (KPIs).
---
Author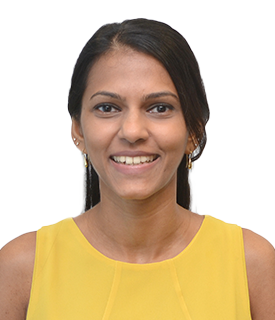 Pramitha Hewawasan
Associate Director, Fund Marketing Services
With nine years of experience in digital marketing, Pramitha specialises in content management, content marketing, marketing automation and project management. At Acuity Knowledge Partners, she has worked with multiple global asset managers, overseeing teams providing end-to-end digital marketing solutions and support. She currently heads delivery of a client account while contributing to business development with a focus on content management/content marketing. Pramitha holds a BSc (Honours) in Business Information Technology.
Content marketing trends for asset managers: Powering transformation for your organisation to thrive in 2021

Your file will start downloading automatically
If it does not download within 1 minute,