China's reimbursement mechanism for innovative pharmaceutical products
China's pharma market is second only to that of the US, but China's environment is highly competitive in terms of pricing and reimbursement of pharmaceutical products. Recent changes to China's reimbursement policies, including frequent updates to the National Reimbursed Drug List (NRDL) and the inclusion of 250+ innovative products in the NRDL, make it a lucrative destination for pharmaceutical companies. In this insight paper, we cover the following:
• China's governing bodies and reimbursement mechanisms and policies.
• Parameters used for reimbursement pricing.
• The 15% rule and how China's reimbursement process differs from other countries'.
• Recent price cuts for products that made it to the NRDL.
• PD-1 inhibitors that made it to the NRDL
Key Takeaways
• The NRDL has been updated annually since 2017.
• There are no separate Provincial Reimbursed Drug Lists (PRDLs); the provinces have
been given until 2022 to consolidate their lists.
• Time to reimbursement from product launch decreased significantly to 1.3 years in
2020 from 4.7 years in 2017.
• Manufacturers are not allowed to apply for listing their products on the NRDL; the list of potential
drugs is selected by an expert committee.
• The National Healthcare Security Administration (NHSA) very likely benchmarks
the pricing to the lowest price of international reference pricing from a basket
of 12 recommended countries.
• Negotiations will be conducted only for those products whose manufacturer's offer price
falls within 15% of the target price set by the expert committee.
• The average discount since 2017 has been a little over 50% for products included in the NRDL;
this puts significant pressure on manufacturers.
---
Author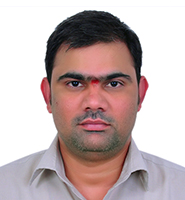 Raghu Patale
Delivery Manager, PEC BR
Raghu Patale serves as Delivery Manager leading the Life Sciences Corporate Strategy Research and Consulting vertical. His responsibilities include thought leadership, setting up new client engagements, client management, and generating business insights. He has over 10 years of experience in conducting life science research as a competitive intelligence and strategy consultant. He has supported a wide spectrum of client engagements focusing on competitive intelligence, therapy area research, market opportunity assessments, M&A support and report writing in oncology and other therapy areas for US, EU5, and Asian geographies.
Prior to this, Raghu was a Group Manager, leading the Pharma Practice at Evalueserve. He holds a Master's degree in Pharmaceutical Sciences from the National Institute of Pharmaceutical Education and Research (NIPER).
China's reimbursement mechanism for innovative pharmaceutical products

Your file will start downloading automatically
If it does not download within 1 minute,