Battery storage 3.0: paving the way to overcome lithium-ion challenges
Executive summary
The demand for Lithium-ion (Li-ion) batteries is likely to increase in the medium to long term, as they pare our reliance on fossil fuels and deliver comparatively clean, green energy. In recent years, rechargeable lithium batteries have found widespread use in the rapidly expanding electric vehicles, electric tools, portable devices and grid storage applications. Optimising lithium utilisation through the adoption of alternative strategies and technologies will be pivotal to the future of energy storage. Nonetheless, it is more crucial than ever to pursue Li-ion alternatives given the concerns surrounding the energy density and life cycle of Li-ion batteries, as well as their price, safety and resource-intensive manufacturing and the environmental impact of lithium mining.
This white paper delves into the challenges plaguing the Li-ion battery value chain and the key disruptive forces driving the development of alternative, sustainable battery storage technologies.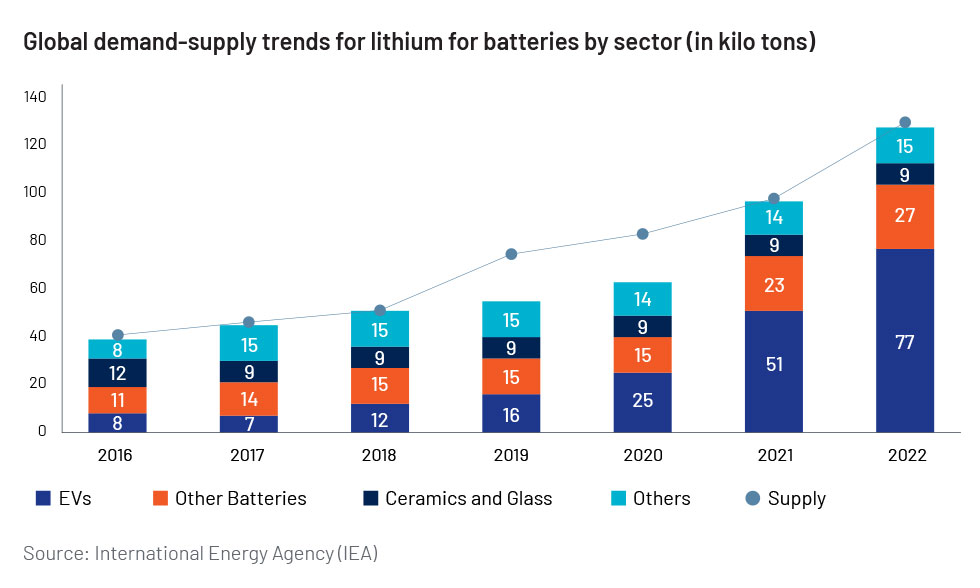 Key Takeaways
• Li-ion batteries are the clear front runner among high-energy-density rechargeable batteries, given their adaptability. However, they are reaching performance peak.
• Despite the expected demand increase, we expect competition from new advanced sustainable battery technologies in all key applications, including EVs. While Li-ion batteries have transformed several industries, concerns are mounting about their resource availability and hazardous supply chain.
• Even though Li-ion batteries are likely to continue to play a key role in the energy storage space, innovative approaches are needed to develop sustainable batteries for the future, as technological advances required for a carbon-free world, are outpacing battery performance.
• Speciality consultancy and advisory firms with expertise across EVs, charging and battery supply chains are well positioned to assist battery manufacturers and technology developers across several areas including competitor analysis, market entry strategy, battery chemistry and technology evaluation, supply chain strategy, ESG policy and pre-feasibility assessment.
---
Authors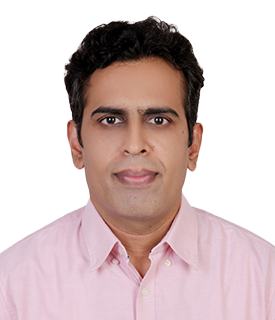 Sunny Mehta
Associate Director, Consulting
Sunny started his career with Acuity Knowledge Partners (Acuity) in 2007. During his tenure with Acuity, he has supported and managed several research engagements for consulting, private equity and investment banking clients in different geographies.
Sunny has been part of Acuity's Consulting practice for the past 9 years; he currently manages a large research engagement for a big-four management consulting client. He has expertise in a wide array of strategic and business research areas including competitive benchmarking, market opportunity assessment, M&A analysis and strategic evaluation of investment opportunities. He holds an MBA in Finance from the New Delhi Institute of Management, India and a bachelor's degree in Commerce from the University of Delhi, India.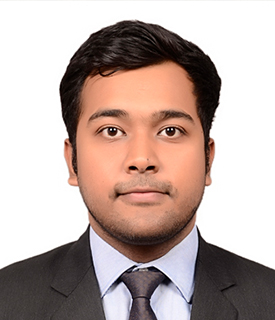 Gautam Rawat
Associate, Consulting
Gautam has been associated with Acuity Knowledge Partners for the past 3 years. In his current role, he supports a leading consulting firm with research on companies in the energy, metals and mining, and ESG sectors. His work includes company profiling, process identification, competitive intelligence, key trends and drivers, materials evolution and benchmarking, and end-use analysis.
He holds an MBA in Oil and Gas from the University of Petroleum and Energy Studies, Dehradun, India and a B.Tech degree in Mechanical Engineering from DIT University, Greater Noida, India.
Battery storage 3.0: paving the way to overcome lithium-ion challenges

Your file will start downloading automatically
If it does not download within 1 minute,