The COVID-19 pandemic has made a significant impact on our economy. In these turbulent times, Acuity Knowledge Partners is presenting an opportunity to female professionals, who have taken a break, to revive their careers through a paid internship programme.
With Step Up, we are offering female professionals on a career break an opportunity to re-establish themselves professionally and restart their corporate careers. Step Up is a prudently designed training-cum-internship programme that prepares them for a second successful innings in the corporate world. Through skill-gap analysis, focused mentoring, re-skilling and up skilling, on-the-job training and smooth onboarding, we facilitate a seamless transition from being on a break to being ready to be back in the business.
It is a unique opportunity for you to learn new skills, sharpen it further and transform your career that was put on hold due to circumstances beyond your control.
After the success we had last year with our women returnee initiative, Acuity is proud to launch Step-Up, the women returnee programme 2022. We are offering a two-month internship programme to help upskill women professionals who are on an extended career break. The training curriculum will include on-the-job training, customised workshops and in-depth coaching sessions.
Who is eligible for the programme?
Women professionals who have taken a career break of two years or more

Women professionals who are passionate about a career in the financial services industry

Women professionals who are motivated by the prospect of advancing their career with a permanent role at Acuity
What does the programme offer?
Genuine, merit-based career growth

Training and development programmes to upskill participants

Flexibility to work remotely; supportive work environment

Placement support and competitive package for the right candidate based on available opportunities
How does the programme work ?
Step 1 – Apply for a paid internship of two months

Step 2 – Initial screening by HR to shortlist candidates

Step 3 – Technical interview (via video/audio call)

Step 4 – Induction and onboarding of selected candidates for the training programme

Step 5 – Internship under a mentor/buddy (technical and soft skill training, on-the-job training, individual assignments/collective projects).

Step 6 – Certificates of achievement awarded to participants on successful completion of the programme.
Know more
The career break could have been due to marriage, maternity leave, caring for the elderly, relocation, health issues or any other reason.

The programme will be conducted in Bangalore and the National Capital Region in India

The two-month internship programme will be conducted virtually as long as Acuity employees continue to work from home due to the pandemic.

Participants will have the opportunity to work on projects that match their skillset and project requirements.
Application details
Programme duration: June & Jul 2022

Work locations: Bangalore/Delhi NCR

Last date to apply : 10th May 22

For more information, please contact us stepupyourcareer@acuitykp.com
Disclaimer: Acuity Knowledge Partners (Acuity) does not commit to offering a permanent job role upon a candidate's successful completion of the internship programme. Any hiring decision will be based solely on the discretion of Acuity's talent acquisition team.
---
See how
we usually go about your selection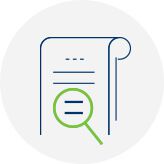 Step 1
Resumes sourced from multiple sources will be evaluated vis-à-vis the required skill sets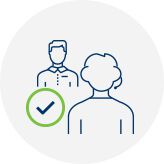 Step 2
The HR will contact the shortlisted applicants for the interview process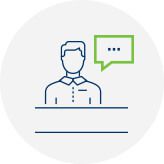 Step 3
There will 2-3 rounds of interviews (Telephonic/Face to Face/Skype, etc.)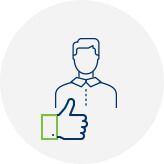 Step 4
The candidate who clears all the rounds will be shortlisted for the final offer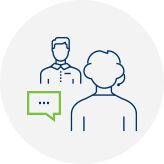 Step 5
HR to then get in touch with the candidate for salary discussion/Date of Joining etc