Wealth Management Industry Trends – Deconstructing the New-Gen Mindset
Baby boomers, often regarded as the largest and wealthiest generation in US history, are expected to transfer roughly USD30tn worth of assets to their Gen X and millennial children over the next several decades. Studies on this phenomenon, commonly referred to as the "Great Wealth Transfer", seem to show that when wealth passes from one generation to other, in the majority of cases, the heirs fire their parents' financial advisors. For the old guards of the industry that have traditionally been immune to radical and disruptive changes, the emergence of this new generation of clientele poses a serious threat.
This insights paper addresses the underlying issues, highlighting some of the prospective industry trends, and aims to provide wealth managers with solutions. These include persuasive ways of marketing to a client's heirs new and improvised offerings based on their evolved thinking patterns, and the effect of artificial intelligence on the once technologically challenged industry.
Key Takeaways
• An increased focus on building trust and relationships with the younger generations would help wealth managers retain and grow their existing client bases.
• Wealth management firms would also benefit if their solutions match the younger generations' unorthodox requirements.
• We believe developing and enhancing robo-advisory solutions will be a step in the right direction for the industry.
---
Author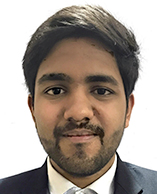 Anmol Jain
Analyst, Fund Marketing Services
Anmol Jain is a key member of the Fund Marketing Services division at Acuity Knowledge Partners, Bangalore. He has close to 1.5 years of work experience in the industry, with work related to investment commentary writing and credit analysis. He is a B.Com. (Hons.) graduate from Delhi University and a CFA Level 2 candidate, with keen interest in areas such as portfolio management, attribution commentary writing and investment analysis.
Wealth Management Industry Trends – Deconstructing the New-Gen Mindset

Your file will start downloading automatically
If it does not download within 1 minute,