Upstream Oil and Gas Sector – Resilient Enough to Rise Again
Low oil prices made oil companies to refocus their strategies and strengths on improving operational efficiencies using innovative & cost effective techniques & technologies which ultimately helped them reduce the breakeven costs by almost 40% including US Shale as well as on major deepwater conventional projects. Cost compression has made oil players to accelerate the development of their slow moving offshore projects as steep decline in the upstream investments during the last three years are likely to lead to a tighter oil market in the next three to five years.
Key Takeaways
• Innovative and cost effective measures helped oil companies reduce breakeven costs.
• High upstream investment cuts in the last three years resulted in delay in project investments and hence decline in rate of production from already producing mature fields.
• North Americas will lead the oil production growth for the next 2-3 years.
• The OPEC 'super group', including Russia plans to extend the production cut limits even in year 2019 in-case the oil trade below USD50/bbl.
• Oil prices to trade in the price range of USD55-75/bbl for the next two years.
---
Author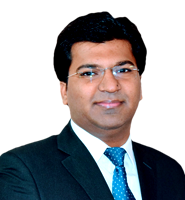 Atul Gupta
Delivery Manager, Corporate & Consulting
Atul works in the Strategy Research and Consulting practice at Acuity Knowledge Partners. He has 10 years of experience in the oil & gas sector and executed projects involving oil & gas industry research, corporate finance strategy, market entry & growth strategy, and M&A transactions. He worked and lead research and consulting projects supporting clients on developing results-driven strategies, including oil, gas & LNG market assessment, retail fuels market analysis, fiscal regime & policy recommendations, M&A support, opportunity identification & evaluation, oil & gas valuations, performance & best practices benchmarking, etc. across various geographies.
Prior to Acuity Knowledge Partners, he was associated with Deloitte's Corporate Finance Advisory team and worked on corporate strategy engagements involving M&A support and strategic & general corporate finance advice.
Upstream Oil and Gas Sector – Resilient Enough to Rise Again

Your file will start downloading automatically
If it does not download within 1 minute,