Transformation through fintech: Use the digital disruption to your advantage
The adoption of technology in investment research has become increasingly popular as firms compete for clients and hunt for alpha. It enables industry players to automate complex tasks such as data updates, satisfies the need for an analytics overlay and produces more actionable, data-informed research – just a few reasons why technology continues to dominate the industry. In this whitepaper, we visit the various ways in which technology is being used to enhance the processes and scope of existing research.
Eighty-nine percent of the respondents to our asset manager survey face challenges in data integration, and more than 65% do not have central data repositories. We also find data integration, automation and data-quality checks to be significant pain points that could be addressed with the right platforms and teams. We look at bringing legacy systems into the digital foray and how investment firms can use this legacy data to build "golden" databases through extract-transform-load (ETL)processes, allowing for better aggregation and storing of data. We also visit technology's contribution to the emergence of alternative data, mimicking human judgment and improvements in processes that formerly required either more manpower, time or effort.
Key Takeaways
• Developing bots for alternative data aggregation and extraction to build new proxies and
benchmarks allows for simpler automation of tasks while providing an additional, third layer
&nbsp of actionable data and insight.
• Artificial intelligence(AI) and machine learning(ML) through satellite imagery and geospatial
intelligence help supplement human judgment at scale.
• Programmes leveraging natural language generation (NLG)and custom application programming
interfaces (APIs)designed to mimic human actions allow for internal process upgrades
and improvements.
---
Authors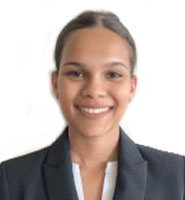 Tyra De Silva
Analyst, Specialised Solutions
Tyra De Silva is part of the Specialised Solutions team at Acuity Knowledge Partners. She supports a benchmark index provider by conducting research on emerging market bond liquidity. She also contributes to various ad-hoc tasks varying from investment research to in-house python projects. She has prior experience in developing economic analyses, financial advising and M&A. Tyra graduated cum laude from The University of Tampa with a degree in Economics and a minor in Finance.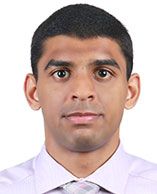 Devin Kandage
Senior Associate, Specialised Solutions
Devin Kandage is a senior associate within the Specialised Solutions team at Acuity Knowledge Partners. He has over three years of experience in quantitative research, working with a diverse group of clients, spearheading process automation, supporting a benchmark index provider by conducting research on emerging market bond liquidity, supporting investment research through investment and technical analyses in addition to several other ad-hoc projects that include data cleaning, web scraping and training incoming quants analysts. He has a first class degree in Economics and Finance from the University of London. He is also a CFA charterholder.
Transformation through fintech: Use the digital disruption to your advantage

Your file will start downloading automatically
If it does not download within 1 minute,