The shifting landscape of US commercial middle market banking
The middle-market sector is one of the US economy's major growth drivers, with its critical contributions such as large and sustainable revenue and job creation to the national and state economies. The performance of and outlook for the sector are credible and leading indicators of the health of the entire US economy.
This white paper studies recent and ongoing transformation in the US commercial banking landscape, especially in the middle-market sector. It evaluates current challenges in the sector and reviews some of the top strategic focus areas of banks in this sector. It also discusses possible measures to overcome these challenges and key factors that the banks should strategically focus on.
Key Takeaways
We summarise below three key focus areas around which middle-market commercial banks are currently re-inventing their operations, innovating their products and service channels, and re-shaping their strategies:
• Platform: As the speed, ease, and mode of banking continue to shift towards mobile and digital media, adoption of a fully integrated, multi-channel, core banking/lending platform has become not a choice but a necessity for middle-market commercial banks.
• People: A bank's system/operational transformation journey cannot be successful without a cohesive and re-imagined people strategy. Upskilling on newer systems and technologies, dynamic workforce planning, and creating a millennial-friendly work culture are a few of the ways in which banks are positioning themselves to survive and thrive in the ongoing battle for banking talent.
• Pricing: To offset the rising pricing pressure and deal with intense competition, many middle-market commercial banks are upgrading their prospecting and core lending functions to unified, automated, and cloud-based digital platforms, while others are choosing to partner with fintech firms for improved quote response times and greater cost efficiencies.
---
Authors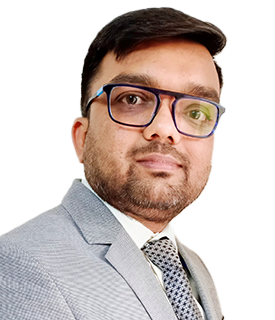 Narayan Somani
Director, Lending Services
Narayan has over 14 years of experience in lending services offshoring supporting multiple corporate and investment banks, commercial banks, retail banks, and credit unions. At Acuity Knowledge Partners, he leads multiple client engagements within the lending services supporting SME, Syndicated, Consumer Lending and Asset Based Lending divisions. He is experienced in loan portfolio monitoring and performing activities such as annual and interim credit reviews, spreading, covenant monitoring and borrowing base monitoring. Narayan has expertise in loan process consulting and support, end-to-end loan underwriting and credit monitoring, including process transformation. He is well-versed in regulatory requirements in the US and Europe with respect to loan portfolio monitoring. Narayan holds an MBA with specialisation in Finance from ICFAI Business School and B.Com (Hons.) in Accountancy.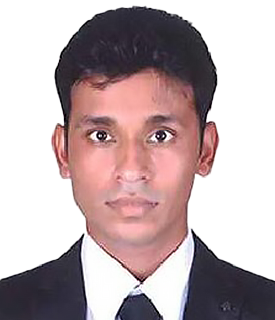 Sanal Jose
Assistant Director
Sanal has over 10 years of experience in commercial lending domain. His expertise includes visualizing and articulating risks in lending transactions, managing portfolio monitoring and assessing risk rating grids. At Acuity Knowledge Partners, he is managing a team supporting the commercial banking group of a US based bank, with exposure to sectors like Healthcare, Industrial, Diversified, Consumer and Energy. A significant aspect of the team's work involves writing new money requests, increase limit request, refinance, annual reviews, and quarterly reviews. His role includes setting up and maintaining process and quality control measures, monitoring the team's KPIs and ensuring that all the stipulated SLAs are met. Sanal holds an MBA with specialisation in Finance from Christ University.
The shifting landscape of US commercial middle market banking

Your file will start downloading automatically
If it does not download within 1 minute,