Syndicated Loans – The Acuity Knowledge Partners
Syndicated loans have become an important source of debt financing for corporates. These typically involve a group of banks or lenders raising a large loan for a borrower.
This whitepaper discusses major types of syndicated loans, market segments and provides a birds-eye view of how global markets are positioned. We have also laid out the transaction process in a syndication deal, highlighting the importance of an Information Memorandum and other analysis.
Acuity Knowledge Partners delivers value-added analysis to investment banks in a syndicated loans engagement. This partnership enables an investment bank focus towards other critical aspects such as developing and managing client relationships as well as closing more deals within a defined timeframe.
---
Author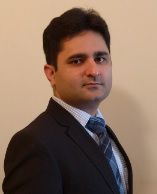 Ankit Mehrotra
Associate Director, Investment Banking
Ankit has over 13 years of experience in Consulting and Research. At Acuity Knowledge Partners, he has led sector and product-specialist pilot teams in Renewable Energy and Environmental Finance, Syndicated Loans - Capital Markets, Strategy, Corporate Development and M&A Coverage. With McKinsey and Ernst & Young, he has worked on client engagements related to market entry strategy and competitive positioning.
Ankit holds an MBA with a dual specialization in Finance and Marketing from Lal Bahadur Shastri Institute of Management and earned his B.Com (Hons.) from Delhi University.
Syndicated Loans – The Acuity Knowledge Partners

Your file will start downloading automatically
If it does not download within 1 minute,