Regulatory Stress Testing – A Comparative Study
This document dwells on the qualitative aspects of stress testing, including the need and requirements, origination and evolution over the years, and the different Stress Testing methods employed by major regulatory bodies: the European Banking Association (EBA), the Federal Reserve (Fed), and the Prudential Regulatory Authority (PRA). It covers the differences and similarities among these exercises in different geographies. It also highlights new stress-testing principles adopted by regulators and key differences between the current and previous Stress-Testing practices.
---
Author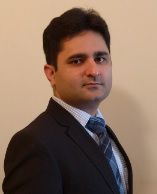 Ankit Mehrotra
Associate Director, Investment Banking
Ankit has over 13 years of experience in Consulting and Research. At Acuity Knowledge Partners, he has led sector and product-specialist pilot teams in Renewable Energy and Environmental Finance, Syndicated Loans - Capital Markets, Strategy, Corporate Development and M&A Coverage. With McKinsey and Ernst & Young, he has worked on client engagements related to market entry strategy and competitive positioning.
Ankit holds an MBA with a dual specialization in Finance and Marketing from Lal Bahadur Shastri Institute of Management and earned his B.Com (Hons.) from Delhi University.
Regulatory Stress Testing – A Comparative Study

Your file will start downloading automatically
If it does not download within 1 minute,