Webinar
Where Eagles Dare – Seizing Opportunities in the Distressed Debt Market
Event speakers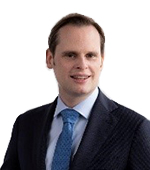 Till Heimlich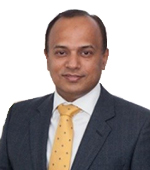 Balaji Ramakrishnan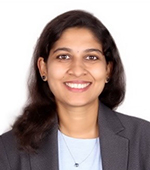 Pradeepa Kuppusubramanian
Event Time
10am ET
3pm BST
Overview
The unfortunate and unpredictable spread of COVID-19, along with the collapse in oil prices, has resulted in a portfolio shift towards safe haven assets and wealth preservation. Consequently, spreads between large parts of the high-yield bond & loans universe and U.S. Treasuries have widened to over 10 percentage points in the month of March, causing the stock of Distressed Debt assets to quadruple to USD1tn. Rating agencies, too, note that default rates are likely to triple to over 10% in the near term. The current market conditions are now conducive for Distressed Debt investors.
In this exclusive webinar Acuity Knowledge Partners is pleased to host Till Heimlich, Investment Manager at the Distressed Debt practice of Pictet Asset Management. The panelist will discuss the current market conditions and the opportunities in the Distressed Debt space. As an investor you will also gain insights about challenges in the Distressed Debt investing and solutions to help asset managers to adapt and scale up during the turbulent times.
Key Takeaways
Distressed Debt as a dominant asset class in the current stage of the credit cycle

Opportunities in the Distressed Debt space

Challenges faced by investors and best practices for building a proprietary and scalable Distressed Debt investing process
---
Speaker Profile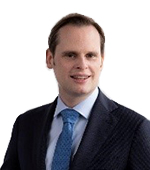 Till Heimlich
Investment Manager Pictet Asset Management
Till Heimlich joined Pictet Asset Management's London office in February 2019 as an Investment Manager in the Total Return Fixed Income team. Before joining Pictet, Till was an Investment Manager at Man GLG from 2007 to 2018. Till started his career at Goldman Sachs as a credit analyst and rating advisor. Till holds a MSc in Business Administration and Management from ESCP Paris and a BA in Business Administration from the University of Hamburg. He passed the CFA (Chartered Financial Analyst) exams in 2006.
---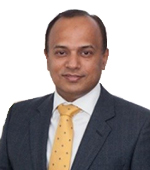 Balaji Ramakrishnan
EMEA Head, Banking and Asset Management
Balaji has 20+ years of experience working with Financial Services firms in EMEA across sales and consulting roles. He has been at Acuity for more than 5 years and currently leads Acuity Knowledge Partners' EMEA Business Development for Banking & Asset Management.
Balaji has proven track record in shaping future state operating models leveraging right shoring and contemporary technologies.
He has completed his MBA from London Business School.
---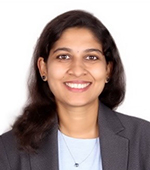 Pradeepa Kuppusubramanian
Director, Credit Research
Pradeepa heads the global delivery head of the fixed income and credit services at Acuity Knowledge Partners. Pradeepa oversees delivery of high-quality research to buy- and sell-side clients across the fixed income and credit research practice globally. Earlier, she managed the Fixed-income Projects' team, handling scoping and execution of new projects. Prior to her current role, she worked for a large hedge fund, helping them maintain their high-yield portfolio, while investigating new investment ideas. A Chartered Accountant, Pradeepa previously worked at PricewaterhouseCoopers.
---
Interested in more such events?
Next time we have an event like this, we'll send you an invite