Event Summary
Governments worldwide are grappling with the unprecedented impact of the pandemic on public health and their respective economies. Every major industry – be it transportation, travel and tourism, or retail – has seen marked shifts in demand and supply dynamics globally. In turn, economic fragilities have worsened, necessitating government intervention through stimulus packages and other measures.
Against this backdrop, President Joe Biden's administration is chalking out a plan for strong infrastructure investment. This involves a USD2tn cleantech and infrastructure scheme, with particular emphasis on transitioning energy infrastructure and putting the US on track to achieve net-zero emissions by 2050. The investment plan is expected to enhance commerce, create new jobs – given the requirement for construction of physical infrastructure – and act as a key catalyst for economic strategy and recovery efforts.
Investing in and shoring up US public-sector infrastructure spending are critical for overall economic growth. If the government does decide to accelerate infrastructure projects, partnerships between the public and private sectors would be vital to creating more resilient infrastructure and to drive economic growth.
Besides, the US's cost of debt is at historically low rates – although still higher than that of countries where yields are lower or negative. We expect this spread, coupled with the new government's plan to advance infrastructure priorities, to attract foreign allocation of institutional capital to US assets, including infrastructure.
In this webinar, we will discuss how changes in financing and economic dynamics can attract public-sector entities seeking to mobilise private-sector financing, expertise and risk sharing for infrastructure programmes and projects.
Key Takeaways
Understand the possible impact the Biden administration will have on public finance and infrastructure spending

Learn how public-private partnerships can help accelerate infrastructure projects

Understand which sectors can benefit from a renewed push to boost infrastructure spending

Examine the impact of technology on public spending

Explore how capital-intensive investments would warrant the active involvement of investment banks
Panelists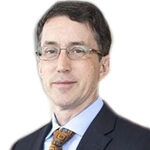 DJ Gribbin
Founder
Madrus LLC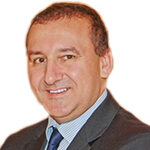 Frank Sacr
Interim Executive Director
Gateway Program Development Corporation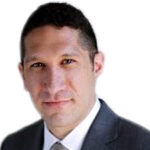 John Dionisio
Partner and Director of Business Development
Meridiam North America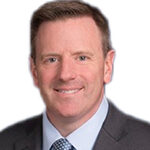 Thomas Mulvihill (Co-moderator)
Managing Director and Head of Infrastructure
KeyBanc Capital Markets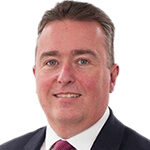 Damian Burleigh (Co-moderator)
Chief Revenue & Marketing Officer
Acuity Knowledge Partners
Tailwinds for infrastructure finance under the new administration

Your file will start downloading automatically
If it does not download within 1 minute,