Training Indians the US way opens up avenues
By Aruna Vishwanatha , Mint
A market for Indian companies to train their foreign clients in content management is just starting to grow
New Delhi: After financial research outsourcing company Copal Partners spent crores to turn Indian graduates into American bankers, something funny happened: American bankers asked for the same training.
In the past year, the Gurgaon-based Copal, which specializes in offshore research and analysis for banks and hedge funds, has started taking over chunks of the fresher analyst trainings for three of its investment banking clients. It has been training new hires in New York, London, Singapore and Hong Kong, teaching them concepts such as how to value a company when it goes public or how to adjust an earnings report to get clean numbers. Copal declined to name the clients, citing confidentiality requirements, but characterized them as three large, international banks.
In a somewhat ironic twist, all the effort that companies invested in human resources, training and development to set up in India, helped them identify another market—at home.
A new report by Vivek Wadhwa, professor at Duke University's engineering school, corroborates the possibility. In the report funded by the Ewing Marion Kauffman Foundation, which focuses on entrepreneurship, Wadhwa argues that Indian companies have had to compensate for the country's weak education system in order to compete globally, and in the process, have developed innovative ways to recruit, train, develop and retain employees. The market for Indian companies to train their foreign clients in content beyond the specific business process they might handle is still in its infancy.
One of Copal's competitors, which declined to be named, says that clients have expressed interest in its training programmes, and the firm is considering offering it as a service soon. It started off as an innocent exercise…but there's a market share and a continued demand for this.
In a more expected move, the larger phenomenon has a software edge to it. Another outsourcing firm, Evalueserve, which handles market research and offshore patent services, started selling the "e-learning", or computer-based training programmes it developed for internal use.
Since the company recruited students straight from colleges, it had to develop more than 300 trainings to explain concepts as basic as the definitions of market research and intellectual property, says Evalueserve's chief technology officer Shobhana Muralidharan.
After clients started asking if they could use the training programmes themselves, Evalueserve launched a group four months ago to cater to them.
"It started off as a very innocent exercise: train our employees and give them access to information," says Muralidharan. "But, at the end of the road, we're seeing there is a continued demand for this, and there is a market share for this."
Companies as large as Infosys Technologies Ltd, too, are starting to market the training programmes they've developed internally. The IT giant launched an e-learning practice earlier this year, with plans to use the thousand hours of content it already has in-house.
But Copal's is perhaps the most intriguing example, considering just how basic a level the programme started at. Copal president Joel Perlman moved from London to New Delhi in 2003 to start the company, but faced a problem that many niche outsourcing firms face when establishing operations here; there just weren't many analysts to hire.
"There were more people in Credit Suisse New York than in all of India," Perlman says.
So, he says, he hired chartered accountants and finance MBAs, and developed a three-month programme based on his experiences as a consultant at McKinsey and Co. to turn them into banking analysts.
"We had to take away the aura and see what it is," he says, explaining specific instructions they developed in attitude, behaviour and communication; everything from how to answer questions in an appropriate way to what to wear. Much of it was India-specific advice.
For example: "'Yes' means many things here," Perlman says. "'Yes, I don't want to embarrass you', or 'Yes, I like you, but I don't know'. We had to teach them that saying 'no' is okay."
Or, to better fit into the stiff world of financial services: "In India, socks match pants," Perlman says. "We told them to match their shoes."
Many of the company's homegrown employees, Perlman says, are now teaching new batches of analysts in London and Hong Kong.
Part of the expertise came from doing what Indian offshoring companies do best; following a process. "When Copal is doing analysis, if one has 15 steps, we make sure we go through those 15 steps," says a Copal manager who heads training at the company.
The expertise led to training gigs. Perlman says, "Clients would say: 'Hey, Copal, you are doing a lot of these types of analyses,' so we said, 'it would be interesting for us to come be a part of your training'."
In a sign of how closely the company values the programme, Copal refused to name any of its trainers, citing the potential for them to be poached by rival outfits.
Latest News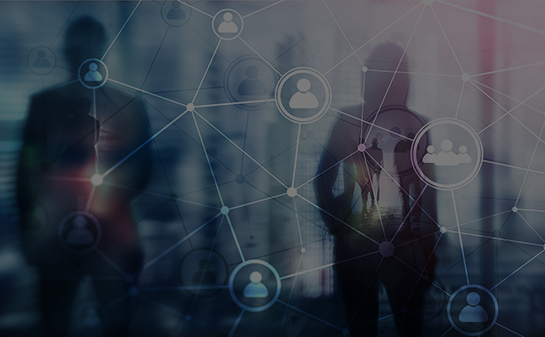 Acuity Knowledge Partners tops 5,500 staff as demand for bespoke research and analytics continues......
...... Read More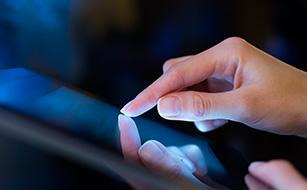 Damian Burleigh's exclusive article published in American Banker magazine......
...... Read More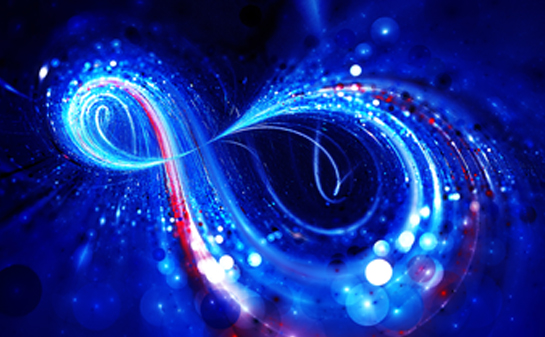 WE ARE NOW IN PUNE – Acuity Knowledge Partners Launches Its Third Delivery Center in India......
...... Read More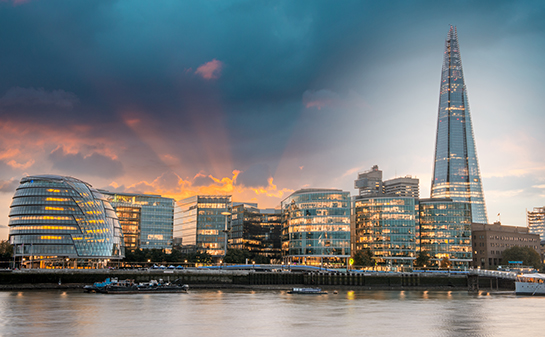 Permira to acquire Acuity Knowledge Partners from Equistone......
...... Read More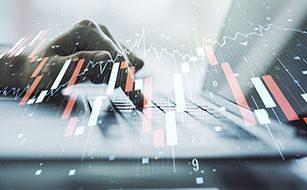 Advisors need to prepare for a 'short' recession this year, reports say......
...... Read More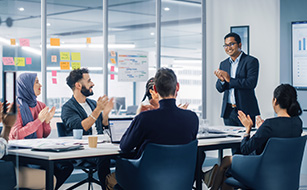 Acuity Knowledge Partners retains Great Place to Work Certification......
...... Read More