The New Delhi Pioneers on Wall Street
By Kathryn Tully , EuroMoney
As investment banks try to cut the cost of research for clients, outsourcing is taking on an ever increasing and ever more important role in keeping costs under control. For the providers of these services, such as Copal Partners, the key is to move on from simply crunching the numbers to providing in-depth research for their clients on debt, equity and corporate finance.
BANKS ARE OFTEN the first to boast about the depth of their proprietary knowledge. But if you think this all comes from within the institution, think again. Producing proprietary research is time-consuming, increasingly costly and difficult to increase or scale down to meet business demands.
That's why, whether banks are producing analysis of potential M&A targets for an individual client pitch or mass mailing their latest piece of company equity research, the branded piece of bank research in your hand could just as easily have been produced by a team of analysts at an outsourcing company in India as by an in-house analyst based on Wall Street. What's more, it's unlikely you'll ever know the difference.
In-house to outsource
Strangely enough, it's not something investment banks and brokerages like to draw attention to, but farming out research and analytics to India-based companies is becoming increasingly popular with them, as well as other financial institutions. Business process outsourcing is a well-established industry in India, and banks have shipped data entry, basic processing and back-office support functions there for years. But now Indian outsourcing companies are doing more and more front-office work, packaged using bank clients templates and in the house style of that particular institution, that would otherwise be done by high-paid analysts in house.
Take Copal Partners, for example, a research company that is headquartered in the UK but produces proprietary research predominantly for bank and brokerage clients from its knowledge centre in New Delhi. Copal produces equity and credit research, as well as other equity and debt capital markets support, such as pitch research and maintaining proprietary transaction databases, for clients in Europe, the US and Asia. But half of its time is spent working on corporate finance research. It's the highly cyclical M&A business, which is experiencing a new boom in deal activity right now – particularly in the US, that's providing the company with more and more work.
Rishi Khosla, CEO and co-founder of Copal Partners, takes care of business development at the company. Based at Copal's London headquarters, he spends more than 200 days a year traveling to talk to current clients and seek out new ones. When Euromoney met him in New York at the end of April, he was on his second whistle-stop trip there to talk to potential new clients in the space of three weeks. "If I had three of myself, I could keep myself busy at the moment," he says, laughing. Right now, he says that providing support to M&A departments suddenly overloaded with work is a big growth area. "Ill turn up at a bank where I'm supposed to be having a meeting with one person and more and more people will turn up until there are five people in the room. All the new business is coming to us from New York and London at the moment."
Copal's prodigious growth rate is an indication of how many financial institutions are taking up its services. Founded only three years ago by three partners, Khosla, Joel Perlman and Ajay Gupta, the company already employs 100 analysts in Delhi, and Khosla says that Copal is expanding rapidly. "We are hiring people as soon as we can find them. We recruit two to three people out of every 100 we interview, but we get thousands of applications." And that's not all. Revenue growth is growing at a staggering 50% month on month.
The fact that 90% of Copal Partners business is now retained work, where Copal takes ongoing responsibility for certain functions or products for clients, suggests that bank clients increasingly value its services. Less than two years ago, 90% of the work the company did was one-off assignments. "At first, banks would say: OK, so you can do some basic number crunching for us, but this has evolved rapidly. Now the type of work we are being given is more and more complex," says Khosla.
For example, in the corporate finance area, Copal analysts can provide auditable financial deal analysis, or comparisons of valuation multiples for a number of public companies operating in one sector, scans of potential M&A targets, or value chain analysis. In equity or credit research, it can provide much of the time-consuming company-specific or sector-based research that in-house analysts would otherwise produce.
From private equity to research
It is hardly surprising bank clients were somewhat skeptical about Copals capabilities at first. After all, until recently outsourcing in India was associated with call-centre support or data processing. In fact, these are exactly the services that India's largest outsourcing companies, such as Wipro Spectramind, provide. However, even the outsourcing companies that do offer higher-value added services to the financial sector have not been specialist providers. Take Office Tiger, for example, a business set up in Chennai in 1999 that now employs 2,500 people worldwide. It services clients from a wide range of different industries, one of which is investment banking. And while Office Tiger can do research and analytics on behalf of clients, it also takes care of a lot of back-office functions, such as clearing and settlement support.
Copal Partners, by contrast, just focuses on research. Other Indian outsourcing companies such as SmartAnalyst, set up by CEO Manu Bammi in Gurgaon, also do this, but as well as investment banking clients, SmartAnalyst also provides research for pharmaceutical companies, consultancies and consumer and marketing companies. Some 85% of Copal's work is done for bank clients. Khosla is also quick to point out that the company conducts much more primary research than many of its competitors. "There's a major difference in the type of work we are doing. Most of our peers conduct very little extra analysis of the information they provide."
Despite initial client concerns about the caliber of their staff and their product, Copal's founding partners knew what they were talking about since they have strong business and finance backgrounds and a lot of combined experience of start-up firms. Khosla still manages the private-equity and venture capital activities of Lakshmi Mittal, the global steel magnate.
Previously he was on the business development team of GE Capital and helped to establish an early-stage venture fund for GE Capital, which he co-managed. Joel Perlman founded and managed Latin Venture, his own marketing firm and, before that, was a consultant at McKinsey & Company looking at business strategy, growth and process re-engineering in the media and banking sectors. Ajay Gupta came from Stern Stewart, where he was vice-president, and before that worked in JP Morgan's investment banking division in London and New York.
"At the time I was investing, I was looking at Indian companies and wanted to do something there related to financial services," says Khosla. "Before, in India, outsourcing was limited to back office with some mid-office functions, but now we are providing front-office services."
Latest News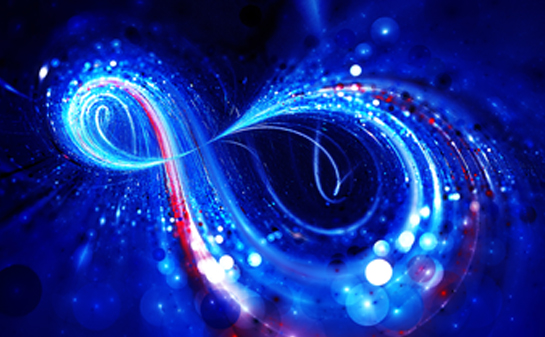 WE ARE IN PUNE – Acuity Knowledge Partners Launches Its Third Delivery Center in India......
...... Read More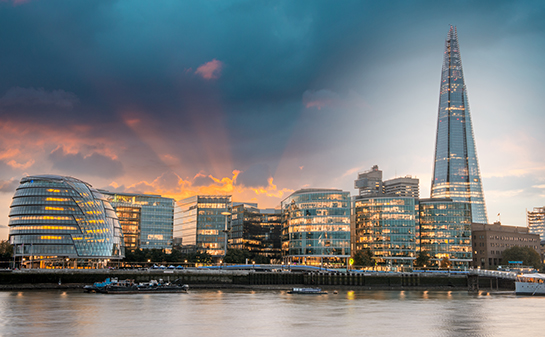 Permira to acquire Acuity Knowledge Partners from Equistone......
...... Read More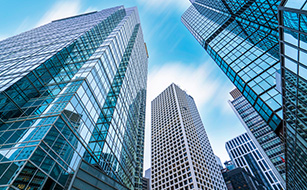 Barclays leads US, European peers in Q2 trading desk performance......
...... Read More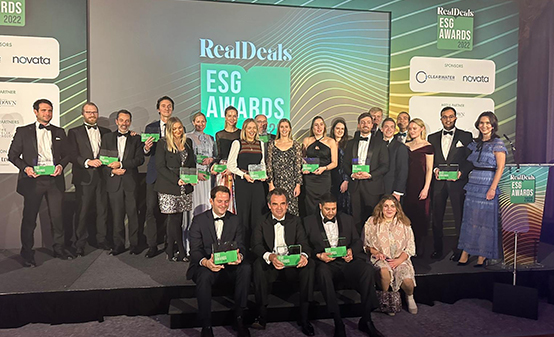 Acuity Knowledge Partners wins in the 'ESG Due Diligence' category at the Real Deals ESG awards 2022......
...... Read More