"The Future of KYC Compliance — Insights from Jehan Jeyaretnam"
March 26, 2021
Our Head of Compliance Services, Jehan Jeyaretnam, shares his insights on trends shaping the future of KYC compliance in an interview with Kyckr.
Extract from the article: "[The future of KYC compliance] will include using new-age technologies such as artificial intelligence and machine learning to replace labor-intensive processes, and using human analysis and judgment for more structured risk assessment. We also expect increased and standardised regulation to enable the creation of utility-type services for KYC ratings based on standardised and accepted risk-assessment methodologies."
Read original here:https://www.kyckr.com/the-future-of-kyc-compliance-insights-from-jehan-jeyaretnam/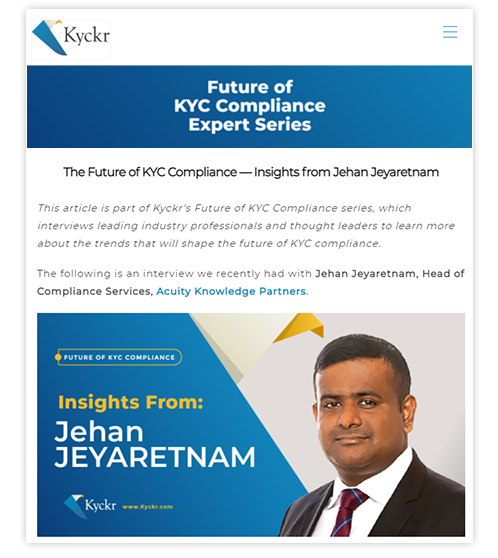 Latest News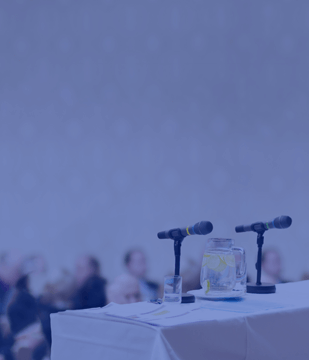 "The company hiring 1,200 people to help junior bankers in 2021"......
Acuity's Investment Banking business has gr...... Read More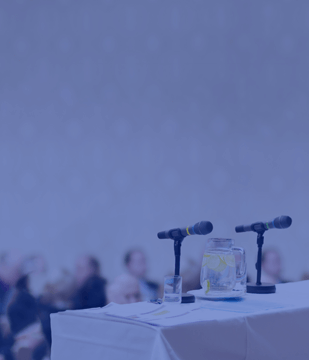 "Who Wins if the USA Gulf of Mexico Loses Out?"......
April 14, 2021 A temporary U.S. feder...... Read More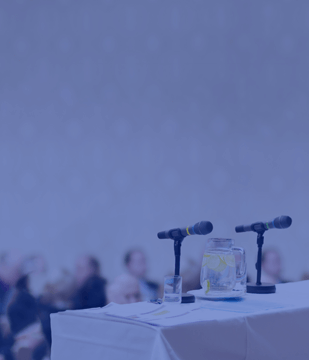 "Can Investment Banking successfully embrace digitalization?"......
March 24, 2021 Digital platforms supp...... Read More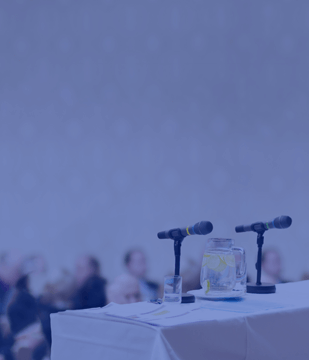 "Innovation in compliance with Tom Fox- Knowledge process outsourcing with Jehan Jeyaretnam"......
March 23, 2021 Our Head of Compliance...... Read More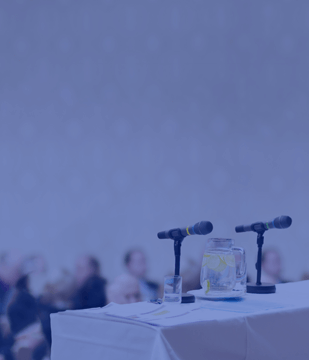 "Asia-Pacific to remain hot M&A market amid pandemic recovery, opening markets"......
March 22, 2021 Asia Pacific will like...... Read More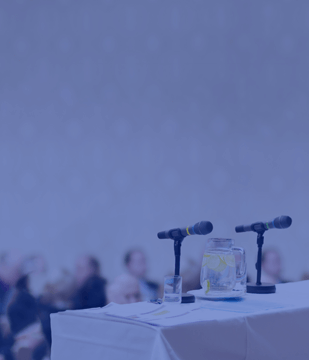 "Nigeria's API-based open banking initiatives offer a model for Africa"......
March 15, 2021 Prabaldeep Paul, our h...... Read More