Regulation: What is the Corporate Sustainability Reporting Directive?
Funds Europe | June 16, 2022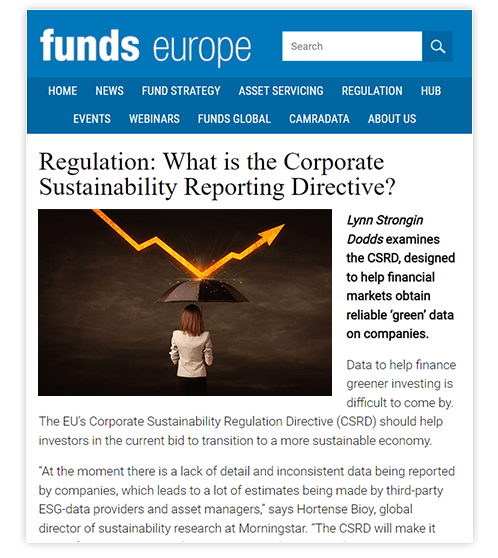 The EU's Corporate Sustainability Regulation Directive (CSRD) provides clear standards for investors amid the current bid to transition to a more sustainable economy. Achin Bhati, Head of ESG Research, Acuity Knowledge Partners, agrees that while companies would incur high costs in their efforts to comply with the CSRD, they would also be more resilient over the long term.
Latest News