Fintech For Good: Fact or Fantasy?
The Fintech Times | June 9, 2023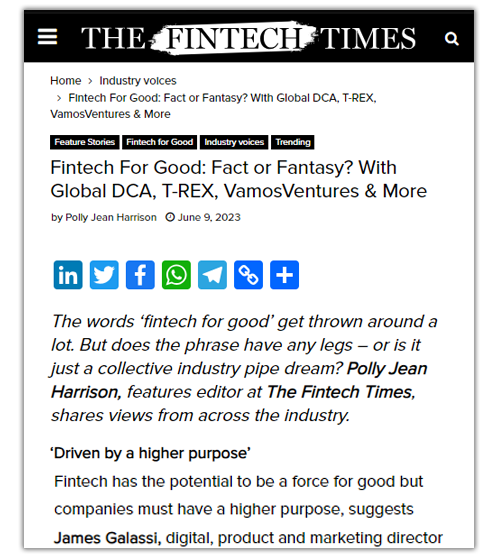 James Galassi, Director, Acuity Knowledge Partners' recently spoke to the feature editor of The Fintech Times on the growing demand for ESG-friendly products and services, and how well-positioned fintech companies are to meet this demand.
'At Acuity, we are increasingly focusing our efforts in the ESG space. We believe it's ripe for the delivery of fintech products that can have a significant positive impact', he adds.
Latest News