By Ramiya Bhas , Times Ascent, The Times of India
Outsourcing has made India the major hotspot for industries across the globe. But with increasing stakes, many of them are approaching other countries including China. Will India be able to sustain the competition or crumble under pressure, asks Ramiya Bhas
In the past few years, the world, especially India, has seen a considerable rise in Business Process Outsourcing (BPO)'s. And with the boom in the IT industry in India, many global companies are stepping on to Indian shores to set up BPOs, thus enhancing career options and opportunities.
Satish Ambe, Executive Vice President and Head – Kale MPS, says, "Companies look at outsourcing their business processes not only as a proven way to reduce cost, but to enable greater focus on the core business. India's competitive edge in the outsourcing sector hinges on its cost effective business model. Certain operations are being outsourced to us, as we possess a language advantage over the other competitors like China or Brazil. Eight out of ten organisations thinking of out-sourcing thinks of India first."
Joel Perlman, President, Copal Partners, says, "India is extensively considered the most attractive country for offshore business process outsourcing. Players based in India were responsible for 46 per cent of the revenues in fiscal 2005. Also, the employee costs here are 15-20 per cent of the costs in the US. Besides this, India has become an established destination for outsourcing and this business history adds to the country's attractiveness."
FIRST AMONG EQUALS
Of all the Asian countries, India, in particular, has seen an upward growth when it comes to the BPO industry. "We have a combination of factors in our favour compared with some other Asian countries. In the IT industry at large, India has the early movers' advantage; this implies, that Indian companies, over the years, have gained deep understanding of the businesses of the customers along with the market dynamics that surround the customers' business," says Pawan Sharma, President, KPIT Cummins Global Business Solutions, KPIT Cummins Infosystems Ltd.
Ambe adds, "Although countries like Philippines, Mexico, Israel, Russia, especially China provide competition to India with regards to providing cheap resources, India's strength is in the intellectual capital of its people which will provide it with a strategic advantage over other countries."
India's competitive advantage as compared to other countries has made it a target destination for multinationals to back end their operations in the country. To begin with, the abundant skilled manpower gives the country an edge. About 100,000 engineers graduate from India every year. Many of these engineers are employed with call centres for troubleshooting and providing technical support.
Several Fortune 500 companies have opened centers here, to benefit from the technologically skilled, highly educated, motivated workforce. Indian BPO organisations have successfully built up the scale of operations to match the pace of increasing demands of these services. These companies have now graduated and expanded their service offerings from simple processes to now provide higher value knowledge based processes. India ranks high in areas such as capabilities, quality of work, linguistic capabilities and work ethics, and thus is ahead of competitors such as China, Philippines, Ireland, Australia, Canada etc. Indian companies also have unique capabilities and systems to set, measure and monitor quality targets. Many state governments in India are offering incentives and infrastructure to set up IT enabled services.
"Labour costs and abundant supply of skilled manpower are the key factors behind India's sustenance as the top outsourcing destination globally. Outsourcing sector in India is experiencing consolidation and "service providers" are moving up the value chain, expanding their onshore presence to strengthen global delivery capabilities. As India moves up the value chain the newer countries in Asia will move into lower tier activities and more Indian companies are expected to setup and manage lower tier activities from these newer destinations," says Deepak Mailk, Executive VP, InfoVision.
Pearlman adds, "In India, we have a variety of candidates available. For example, to hire a strong person in India, we need to go through 100 prescreened candidates, while to hire a strong person in China we need to go through 200-300 pre-screened candidates. Indian firms are reducing average wage bills by making larger use of talent coming straight from university. However, the key variable is not price alone. One has to consider productivity, to arrive at a metric that is more relevant: price per unit of output. Here is where India really outperforms its peers in Asia."
RISING TREND
Ambe feels that this trend of India being a hot spot for companies to set up BPOs will continue in the coming years. He says, "Certain market factors may challenge India for its position as one of the favourite offshore outsourcing destinations. These include the appreciation of the rupee and the emergence of countries like China, Phillipines, S. America and Eastern bloc as more economical and 'near-shore' locations with respect to labour supply as well as language competitiveness."
"I think the trend will continue for the next 5-7 years. However we are quickly running out of qualified people. This is causing wage rises that are not commercially sustainable. The strengthening of the rupee is adding more pressure. This is reducing the capability of the corporate to invest in training to build future capacity. It is time for the academic world to step in and start incorporating job oriented courses that will facilitate creation of future capacity for these kinds of industries," says Suresh Nair, CEO, Spheris India Pvt. Ltd.
Mailk adds, "There are certain factors that make India the hot spot for BPOs. There is a continued desire to build domain expertise and appropriate vertical specific workforce to help move up the value chain. There is also a continued desire to embrace contemporary and futuristic technologies like – work force management, IP telephony etc coupled with India's ability to provide skilled and relevant work force talent pool may it be in Tech support, LPO space etc."
"There will be availability of vast and skilled resource pool, presence of mature players, and centers of excellence arising in multiple locations offering extensive opportunities and choices for clients. And the cost advantage will still continue to be a driving force as India moves up the value chain. Plus, the proactive support by state and national governments will further strengthen its position as the preferred outsourcing," explains Mailk.
Latest News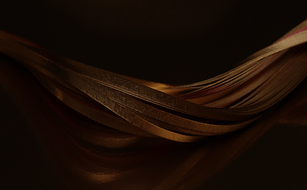 Acuity Knowledge Partners wins 'Best Supporting Institution of 2023' at GIFA 2023......
...... Read More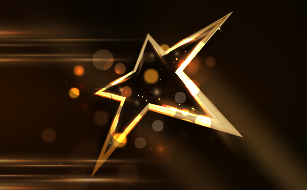 Acuity Knowledge Partners Wins 2023 HFM US Services Award for Best Outsourced ManCo......
...... Read More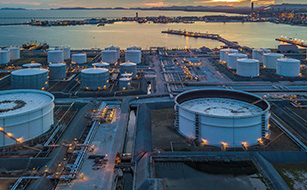 "Campaign to Kill Off Libor Is Boosted by Landmark Bond Sale"......
February 17, 2021 Rajul Sood, our hea...... Read More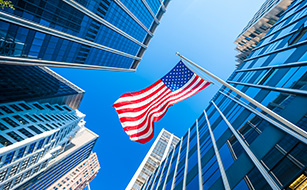 "U.S. loan funds see fifth consecutive weekly inflow: Lipper"......
February 8, 2021 Rajul Sood, our Head...... Read More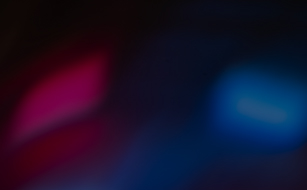 Expecting More: The evolving demand for ESG and impact investing | Private Equity Wire......
...... Read More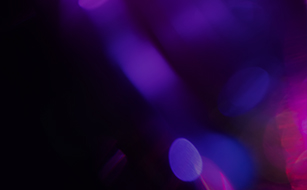 Why businesses must seize the opportunity for cross-border recruitment......
...... Read More