India Vows Quality to Keep Wall Street Business
By Nicole Maestri and Dinesh Nair , Reuters
NEW YORK/BANGALORE (Reuters) – Rishi Khosla remembers a phone call he made to a U.S. investment bank a few years ago when he was trying to drum up business for his Indian financial research firm. The call ended quickly after the U.S. executive said he did not need the call center services he wrongly assumed Khosla was offering.
But these days, the banks are calling Khosla, whose firm, Copal Partners, does the work many young investment bankers do in their first job out of business school — industry analysis, valuation models, and putting together pitch books to woo client business.
With about 100 employees in India, Copal does the work for a fraction of the price it would cost in a banks home office. "Were really touching the core of what Wall Street bankers actually do on a day-to-day basis," said Khosla, a former banker, who lists several investment banks as clients. He said work produced by his firm, where his top-tier employees are paid $60,000 to $70,000 a year, was indistinguishable from that done in New York or London.
Significant cost savings initially attracted Wall Street and other U.S. financial service companies to India, where high-skilled but lower paid workers and cheaper overheads can cut expenses by at least a third, according to various estimates.
Citigroup, Goldman Sachs and J.P. Morgan Chase are among financial giants employing workers in India, drawn by the educated English-speaking population that includes 2.5 million new college graduates each year. Bank of New York Co., the oldest U.S. bank, which is now more focused on securities processing than branch banking, has moved hundreds of jobs to cheaper locations like India in recent years, saying it can save up to 45 percent per position.
Wall Street firms generally are reticent about discussing overseas operations although increasing numbers of financial services firms are looking at ways to move jobs offshore — and avoid a grilling by shareholders about costs.
European firms have followed, particularly British banks attracted by India's English-speaking work force. Deloitte Research estimates 80 percent of financial institutions worldwide with market capitalization of $10 billion or more have offshore operations, with India the favored location. Standard Chartered, HSBC, ABN Amro, Deutsche Bank and Credit Suisse are among European banks with operations in India.
OFFSHORE JOBS SURGING J.P. Morgan Chase, which has operated in India for years, led the industry in moving basic research tasks to Mumbai, where junior analysts earn a fifth of New York or London salaries. It recently added 100 people to its Indian research unit.
Deloitte, in a recent report on global banking, found between 2003 and 2004 a 46 percent jump in offshore operations and a 500 percent surge in offshore jobs. Deloitte estimates by 2010 about 20 percent of the global financial services cost base, or $414 billion, will be shifted offshore, saving the typical large financial institution almost $1.5 billion a year, with an average cost reduction of 37 percent for each relocated process.
Now Indian companies are focusing on expanding their services, as Indian firms enjoying the boom realize they must increase quality to stop clients from moving to other low-wage countries like China and Russia. Both are eyeing the offshore technology and business processing market.
Western firms have moved beyond just shifting call center or technology to India, filling sophisticated and highly skilled positions either by hiring third-party vendors or expanding their own stable of employees in that nation. French Bank Societe Generale set up a software division in Bangalore in 2000 in the modern International Technology Park that is home to many foreign firms. The division has expanded into research, consultancy, and project management.
QUALITY OVER COST Ramesh Kumar, chief executive of SG Software Asia Private Ltd. with a staff of 270, acknowledged cost was a significant factor, with one employees pay in Europe equal to three in India, where telecommunications and travel also are cheaper.
"If we add up it all up, the savings are anywhere between 30 to 35 percent," he told Reuters in an interview at the groups office, but he stressed that the quality of work was paramount. "In this kind of boom we ourselves can be a killer by not being able to deliver a quality product."
Office Tiger, founded in 1999 by two former U.S. investment bankers, has more than 3,000 employees providing research for analysts, desktop publishing, and accounting services from offices in Chennai (formerly Madras), Sri Lanka, Mumbai and Bangalore.
Co-Chief Executive Joseph Sigelman said 60 percent of revenue comes from Wall Street firms, with his client list including eight of the largest 12 investment banks, leading global law firms, and major accountancy firms. He, too, stressed the need for quality over cost. "If the only driver over time remains cost, then this is not a sustainable business unless we actually perform the services better than they can be anywhere else," he said.
Fran Karamouzis, research director at United States-based Gartner Inc., expects 30 percent of all traditional professional IT services jobs to be delivered from emerging markets by 2015 — a six-fold increase. India will lead the trend but China, Russia and Brazil are expected to play larger roles, the research firm said.
But Copal Partners Khosla expects India will remain the leading offshore destination. "I think people's perception of Indian outsourcing is really changing … being reinvented in terms of what is thought possible to do out of India," he said.
(additional reporting by Jonathan Stempel in New York and Narasimham Vemuganti and Narayanan Somasundaram in Bangalore)
Latest News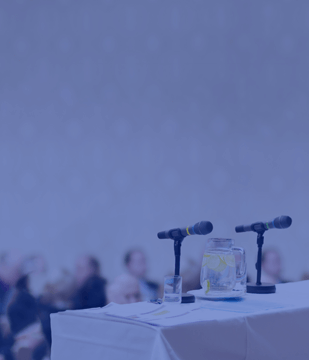 BEAT Studio by Acuity Knowledge Partners recognized as Best In-house Design Studio 2023 by Design India......
...... Read More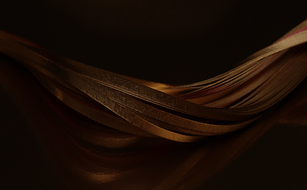 Acuity Knowledge Partners wins 'Best Supporting Institution of 2023' at GIFA 2023......
...... Read More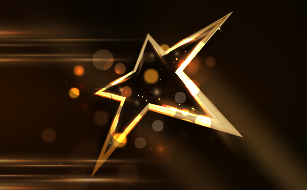 Acuity Knowledge Partners Wins 2023 HFM US Services Award for Best Outsourced ManCo......
...... Read More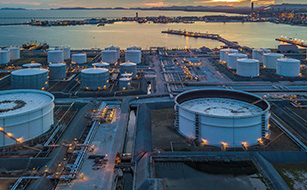 "Campaign to Kill Off Libor Is Boosted by Landmark Bond Sale"......
February 17, 2021 Rajul Sood, our hea...... Read More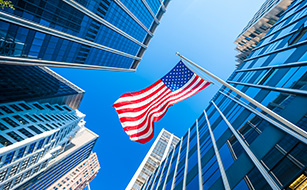 "U.S. loan funds see fifth consecutive weekly inflow: Lipper"......
February 8, 2021 Rajul Sood, our Head...... Read More