How Are You Placed This Season
By Ajay Jain , Indian Management Magazine
In times of scarce talent how is the summer internship landscape changing?
In today's context of scarce talent, summer trainees and their work are being taken more seriously than ever before by corporations. It may be a reflection of times, when companies are trying to derive maximum value from any available human resource. It only means good press_release for management students, exposing them to experiences of great value in their early career development. Summer holidays are serious business now. How is the summer training landscape changing?
Making a Strategic difference
Students are increasingly being given more responsible projects, many of which would have gone to reputed consultants, according to B S Sahay, director of the Institute of Management Technology (IMT) in Ghaziabad. "Last year student had to do a feasibility study for setting up an office in India for an MNC, and the project eventually covered setting up and hiring the employees too. Another student was single handedly given the job of launching a new distribution channel in a region for a FMCG major," he says.
In another case, Ankur Thadani, a student at Indian Institute of Foreign Trade (IIFT) drew out a strategy plan for Coca Cola India than won the best B School project award. The project was on identifying opportunities for placing the company's coolers and refrigerators across Mumbai. It involved detailed study based on the placements of existing number of coolers and refrigerators and the return investment that company was incurring. "I stayed back for a week extra after the 8-week internship to implement the plan for the Mumbai region," says an exuberant Ankur.
Whirlpool India engages students in work which they would usually entrust their regular employees. "We have hard trainees design Management Trainee assimilation plan for us, which is currently running successfully in the company. In sales they have been involved in strategic initiatives like the study of the current channel structure analyzing how many retail counters are covered through direct dealers and how many through distributors, designing alternate channel strategies for different cities. They have also evaluated the viability of rail transport as an alternative to transportation of finished goods by road for the logistics department. These studies and recommendations have been implemented to optimize our freight transfer cost. In marketing, some interns have worked on streamlining the back-end reporting structure of Magic Club, a loyalty programme for our high end product users," highlights Sanjay Singh, Vice President, Human Resources, Whirlpool India.
Joel Perlman, President of Copal Partners, a major offshore financial analytics and research company, also hires interns to work on live projects. "They primarily work on financial research analytics and business development projects. Projects include, not only developing market intelligence reports, but forecasting, trend analysis, competitive analysis, industry research, financial analysis and modeling. Our interns work with our teams in a dynamic and challenging environment where creativity is encouraged," he says.
Many in social sector are not too far behind adopting corporate management practices. An example is the Naandi Foundation, one of the social sector organizations in India that works towards poverty eradication. "We generally engage these interns to work on our core initiatives such as safe drinking water, livelihood development and child right. It's a mutual success mantra for both the organization and the interns; when projects are real time there is rich learning for the latter," says Seshagiri Pattamatta, Senior Manger, HR Naandini Foundation.
Interns from Overseas and not-so-known institutes too
Management students have been going overseas for summer placements for a few years now, but a reverse flow is also on the rise now. "Copal's internship programme provides a unique opportunity for the best and brightest students from around the world. Our interns have been recruited from renowned academic institutions, including Cambridge University, Oxford, MIT Sloan School of Management, Columbia Business School, New York University, University of Chicago Graduate of School of Business, Johnson School of Cornell University, Wharton School and Yale University. In fact our internship programme is primarily focused on foreign MBAs," says Perlman.
The RPG Group takes interns from countries like the Netherlands, Brazil and Germany, but through AIESEC, an international student body. According to Arvind Agarwal, RPG Group's president for corporate development and Human Resources. "They are also inducted from leading Indian institutions including the IIMs, XLRI, MDI, S P Jain, and the IITs. Zensar, a group company, has offered summer internships abroad in the past," he adds.
While students from top B-Schools have always been on high demand, talent in others is not being looked down anymore. Ma Foi Management Consultants' General Manager Aditya Narayan Mishra says. " We take interns mostly from places we believe are in the category of ' unmined gems' like IBMR Pune, LIBA Chennai, Symbiosis, Amrita School of Business Coimbatore and PSG Coimbatore to name a few." Shaadi.com a matrimonial portal. It recruits trainees from management colleges in Mumbai including Chetna Institute, Lala Lajpat Rai, and IBSAR according to its business head Vibha Mehta.
Where is the value add?
Despite high levels of engagement, how do these interns add greater value to the organization? All these projects may be of two months duration, but the gains, realized from them over the years, add true value to the system feels Whirlpool's Singh.
"Summer interns can be valuable for specific situations like conducting short term studies involving customer perceptions in localized situations or identifying process gaps in existing systems. They also bring the 'can do' attitude and a fresh perspective which challenges beliefs of the status quo. We believe that organizations which allow unfolding and expression of this kind get the right results from summer internships," says Mishra.
"A lot depends on the guide an intern works under the company. The former has to play a crucial role in making the interns understand the various dimensions of the organization and project assigned. On the part of the interns, it is important that they see internship as a good learning opportunity and not solely a step towards final placement. A sustained dialogue between the institutes and the organizations can also enhance the overall experience," comments Pattamata.
Mehta finds their contribution most in the value they add to the market surveys. "At RPG, our experience is that summer interns generally deliver high quality work. One intern developed a unique method of critical talent tracking. Another was instrumental in reshaping the customer experience at our Spencers hyper stores," says Agarwal.
A more formal approach to social internships has been adopted by the Mumbai – based SP Jain Institute Management and Research. "Instead of sending students for summer internships, corporate training activities are conducted during the months of September, October and November called Autumns. During the summers, we send our students for the Development of Corporate Citizenship programme where they work for six weeks with NGOs and social service organizations," says the institute's dean ML Shrikant.
Placement Edge?
"Summer interns can serve as brand ambassadors of the organization in their respective campuses once they go back; those with good experiences at Ma Foi look forward to joining the company. The programme also helps Ma Foi to spot good talent well before the placement season starts," says Mishra. Internships gives an opportunity to understand each other better, enabling both sides to make more informed choices during final placements feels Pattamatta.
"A number of foreign MBA summer interns who want to return to India for their careers have received full time offers from us and have joined us. Some have even taken part time offers from us and worked for us during the second year of their MBA in the US," says Perlman.
Taking a moral high ground is Rajnikant Behera managing corporate strategy at the RSB Group, a leading engineering and components manufacturers, when he says. "Our objective of summer placement is to help the students complete their project work as a part of their curriculum. We do not bargain for better deal on this account in campuses as it is not part of our ethics."
Hard to come by?
So is attracting quality resource for the summer programmes a problem for companies? Not for many like Copal. "Overseas institutes provide a large pool of quality interns and so far we have not faced a crunch. Given the uniqueness of the Copal internship experience we have found many interns foregoing a Wall Street internship opportunity to join us," says Perlman.
"This issue arises because of demand exceeding supply. But if you offer strong project profiles, attracting talent is not an issue. Management students are focused on careers and hence money or brand is not only consideration for them: learning is the prime importance ," says Singh. The problem, according to Pattamatta, is meaningful projects being available aplenty for students of top notch B-schools but not for others; demand is thus highly skewed towards these premier institutes.
If the unavailable pool is growing in quantity, it is also doing so in quality believes Mehta, giving everyone enough to choose from. Ma Foi too has not experienced any shortages so far of desired candidates.
The flip side
Typically, companies do ensure some checks and balances are in place. "Even though interns are highly motivated, their lack of domain skills could sometimes result in upsetting customers, especially if they are left under-supervised or under-trained. Ma Foi takes care not to deploy interns in customer related projects, unless they have the requisite skills and training," says Mishra.
"Some interns may not be exposed to working in organizational cultures. Lack of traits such as attitude, responsibility and commitment may put the corporates in difficult situations. One way of getting around this is picking interns with suitable previous experiences, as also doing background checks before hiring them," says Naandi's Pattamatta.
Getting interns from overseas may need special handling. "We not only take care of the accommodation and travel arrangements, but also help them adapt better to the work culture and environment here. We also conduct one day session on 'Surveying in India' imparting tips on food, transport, medical support, and other topics," say Perlman.
What about the money?
Many companies are reluctant to share how much they pay their interns, but these are on the rise year-on-year according the XLRI Jamshedpur director Fr N. Casimir Raj. However, putting a figure to this, Indian Institute of Foreign Trade director KT Chacko says there has been a continuous increase in the monthly stipend by about 50 per cent during the last three years. "We pay Rs. 20,000 per month to summer interns. The trend is that there is a 100 per cent rise in the last three years," adds RPG's Agarwal.
Perlman of Copal says that the company's compensation has remained relatively steady since the founding of the internship programme in 2003, while Singh of Whirlpool claims they keep up with the market trends. Mishra is more forthcoming. "We offer the range of Rs. 3,000-8,000, depending on the needs of the project and the results expected out of it. Travel costs, if any, are reimbursed," he says.
Taking more philosophical view is Pattamatta when he adds. "Let us understand that the internship is a learning opportunity and not an earning opportunity; one should be paid only to meet the incidental expenses during the programme. Stipend shouldn't be the motivating factor for students when choosing and organization to work with. While the general trend may be to increase the stipend, we prefer attracting interns based on the quality of work we offer." But as in the case of Ankur Thadani of IIFT , Coca Cola , besides the stipend, took care of travel, boarding and lodging expenditure during his internship in Mumbai.
Companies usually place interns for six to eight weeks. Organizations like Naandi take them a month going up to a maximum of six. Perlman says they take interns for periods of three to six months, but consider cases of shorter duration too. Clearly, summer trainees and companies are forgoing stronger bonds.
Latest News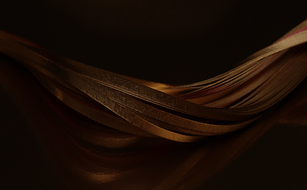 Acuity Knowledge Partners wins 'Best Supporting Institution of 2023' at GIFA 2023......
...... Read More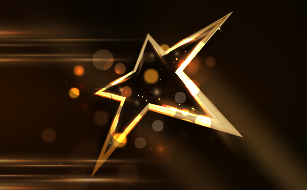 Acuity Knowledge Partners Wins 2023 HFM US Services Award for Best Outsourced ManCo......
...... Read More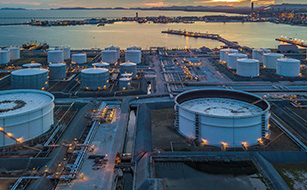 "Campaign to Kill Off Libor Is Boosted by Landmark Bond Sale"......
February 17, 2021 Rajul Sood, our hea...... Read More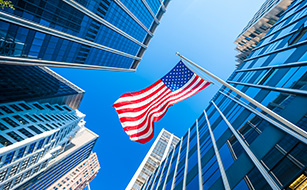 "U.S. loan funds see fifth consecutive weekly inflow: Lipper"......
February 8, 2021 Rajul Sood, our Head...... Read More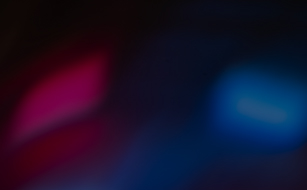 Expecting More: The evolving demand for ESG and impact investing | Private Equity Wire......
...... Read More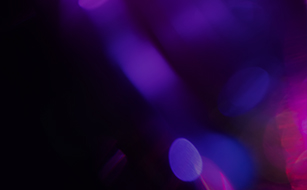 Why businesses must seize the opportunity for cross-border recruitment......
...... Read More