"Agile Businesses: Damian Burleigh of 'Acuity Knowledge Partners' On How Businesses Pivot and Stay Relevant In The Face of Disruptive Technologies"
February 23, 2021
Our Chief Revenue & Marketing Officer, Damian Burleigh, is featured in an exclusive interview in Authority Magazine.
Extract from the article: "We're very proud that at Acuity Knowledge Partners we help organizations not just increase their return on investment or improve their bottom line, but also improve their operational efficiency. We're privileged to help organizations in true partnership fashion. We ideate with them how to improve their business in all areas, not just operations or workflow."
Read here: https://medium.com/authority-magazine/agile-businesses-damian-burleigh-of-acuity-knowledge-partners-on-how-businesses-pivot-and-stay-903a78854c96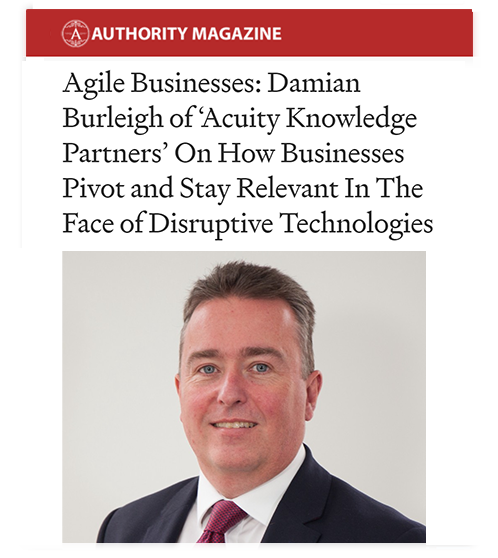 Latest News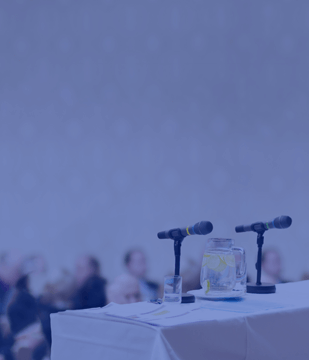 "Asia-Pacific to remain hot M&A market amid pandemic recovery, opening markets"......
March 22, 2021 Asia Pacific will like...... Read More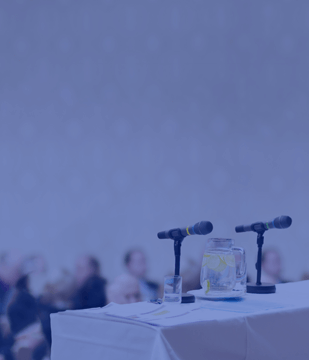 "Nigeria's API-based open banking initiatives offer a model for Africa"......
March 15, 2021 Prabaldeep Paul, our h...... Read More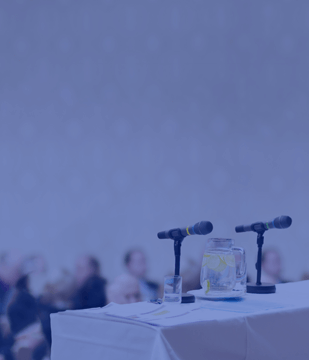 "Growth ahead for analytics firm"......
February 3, 2021 Our CEO, Robert King...... Read More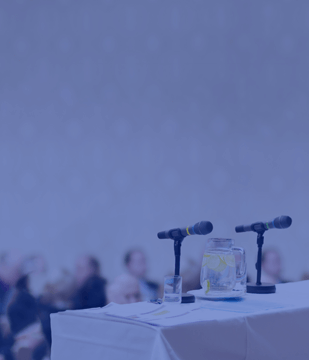 "Has the Mifid II research unbundling experiment succeeded or failed?"......
February 24, 2021 Our Head of Investm...... Read More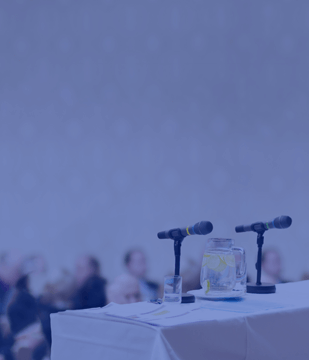 "Vibrant tech hub in Southeast Asia seen as hot SPAC hunting ground in 2021"......
9 February, 2021 Our Head of Investme...... Read More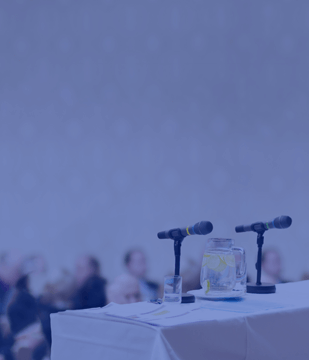 "LNG chartering rates to drop as cargoes cancelled and new ships arrive"......
29 January, 2021 Extract from...... Read More