Sustainable fast fashion brands:an illusion?
Sustainable Fast Fashion - An Introduction
Worker rights violations are prevalent in the apparel sector -
After analysing worker rights violations across industries, we have concluded that the apparel sector is a serious offender. The violations are reported from countries where the manufacturing (cut, make and trim, or CMT) hubs are located
Greenwashing: Brands' preference for BCI cotton type is driven by cost; not sustainability indicators -
A number of fashion brands claim that a large portion of their cotton supplies are now sustainable, as they source cotton from the Better Cotton Initiative (BCI). We believe BCI cotton is not sustainable and that its relationship with conventional cotton is more like that of a supercritical coal versus a subcritical coal. BCI cotton, unlike organic cotton, is available at no premium to conventional cotton and is, therefore, the preferred choice for many brands.
A sustainable FF brand seems like an anomaly, as our analysis of 15 large brands highlights -
FF has created two serious issues: (1) significant overproduction, and (2) a reduction in the number of times clothes are worn. Research highlights that c.30% of the apparel produced is never sold, and c.15% stays in the factory for multiple reasons.
No clear champion on combined performance; case for strong investor engagement - Our analysis of 15 large apparel brands on two key parameters—worker rights and organic cotton share—does not provide a clear winner. Adidas is better positioned versus peers on the worker rights indicator, but it sources only BCI cotton. We consider this as a significant gap in the brand's sustainable cotton sourcing strategy. On the other hand, H&M, with the largest share of sustainable cotton sourcing (17%) within the universe we analysed, features in various worker rights violations reported during the last five years. A focussed engagement from investors is required to effectively manage these two key E&S risks being faced by apparel brands.
Key Challenges
In the sustainable fast fashion space, BCI vs conventional cotton is like comparing supercritical to subcritical coal Farmers enrolled with BCI are supported by selected NGOs engaged in effecting the transformation from conventional cotton to BCI cotton. However, BCI cotton has no performance benchmarks. The BCI programme reports annual performance data, showing performance improvement in environmental and social parameters against a baseline provided by the NGO considering a local conventional farm. Based on our discussions with various stakeholders, we conclude that there are serious concerns about the accuracy of the reported data and, hence, the performance improvement claims.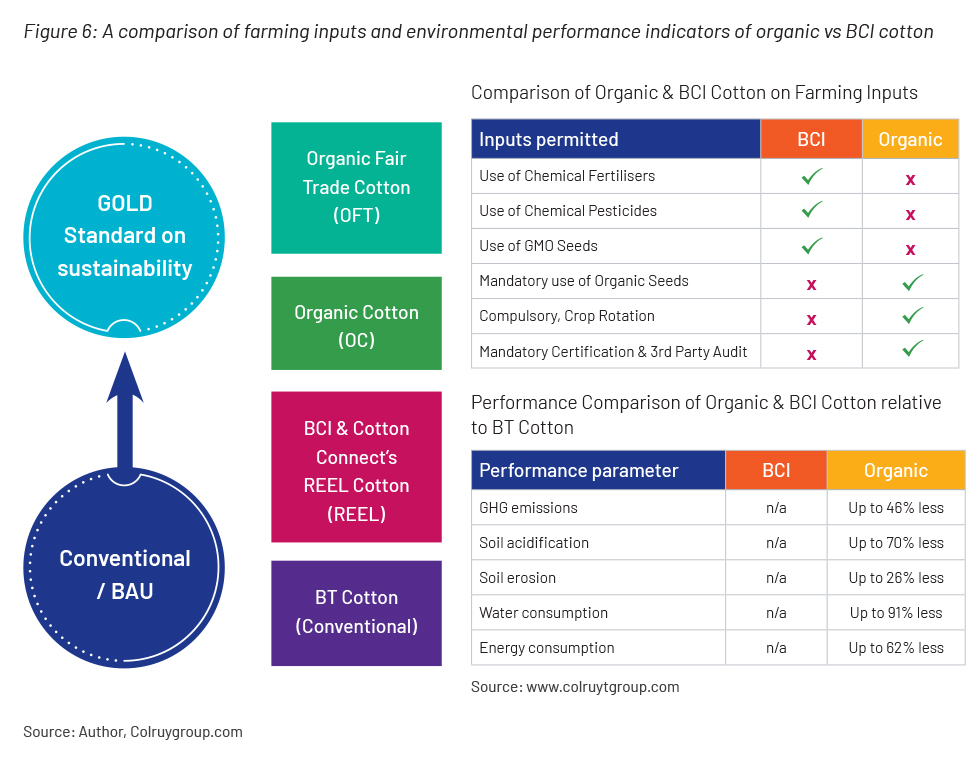 Future Outlook of Fast Fashion Sustainability
The two key raw materials—polyester and cotton—used in the apparel sector pose serious environmental challenges. Sustainable fast fashion brands' claims of sourcing sustainable cotton, meaning BCI cotton, falls short of our expectations. We believe claiming BCI cotton to be sustainable has serious limitations. Brands' preference for BCI cotton is driven by pricing parameters and not sustainability indicators. We believe brands need to transition from conventional/BCI cotton to organic cotton. They, therefore, need to support farmers in making the switch to organic cotton. Investors will need to drive this transition. Investors need to play a key role in driving this transition if they are concerned about sustainable production practices.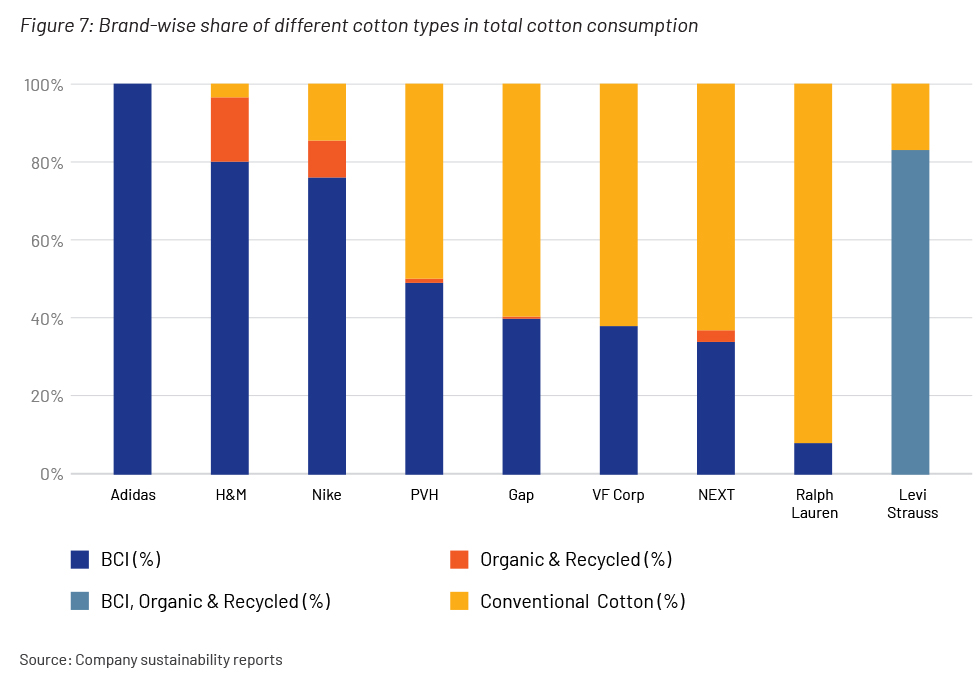 Conclusion
Fast fashion has led to serious challenges of overproduction and a sharp drop in the number of times clothes are worn. This results in significant resource wastage and has aggravated the E&S issues faced by the sector. Given these increased challenges, we see a real problem in claiming that a FF brand is sustainable.
Acuity's Value proposition