Preserving Biodiversity – The next big challenge after climate change
Biodiversity financing: the need of the hour
The targets under the GBF reflect the critical need to conserve biodiversity and restore ecosystems. Target 19 aims to develop accessible revenue streams and substantial financing from both public and private resources to implement biodiversity action plans.
The target also mentions the role of innovative financing schemes such as green bond payments, benefit-sharing mechanisms, biodiversity credits and offsets to meet the rising costs of preventing biodiversity loss. Biodiversity credits have been gaining traction as an economic instrument to finance biodiversity-related conservation and restoration activities. Biodiversity credit is a quantifiable unit to measure positive outcomes of biodiversity such as impacts on species, ecosystems and natural habitats.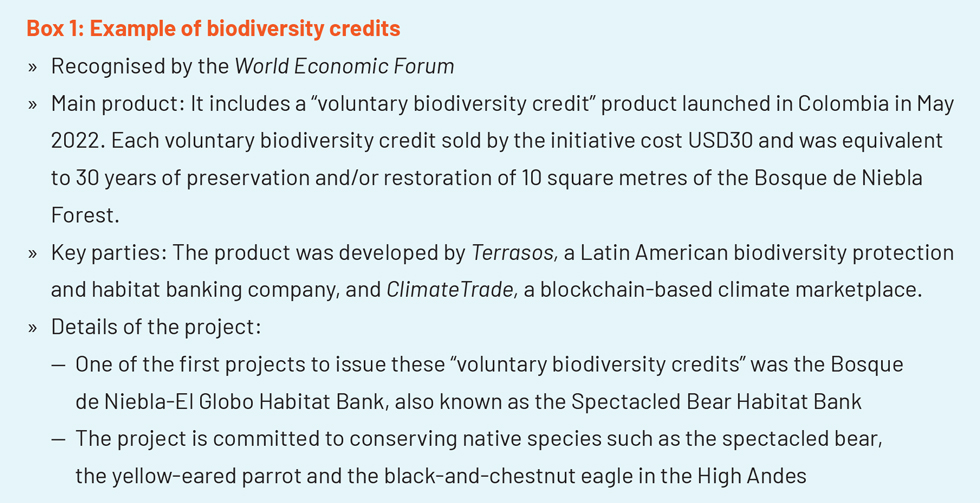 The voluntary carbon market is more mature, with multiple organisations providing standardised carbon credits. One such organisation is Verra, a registered not-for-profit managing the world's largest voluntary carbon markets programme, the Verified Carbon Standard (VCS) Program.
The programme certifies that the activities undertaken under carbon credit projects achieve measurable high-integrity outcomes. Verra is also developing a biodiversity crediting framework and methodology under its Sustainable Development Verified Impact Standard (SD VISta) Program, which will enable the sale of certified and standardised nature credits for standalone projects through a voluntary biodiversity market. COP15 emphasised the importance of indigenous peoples and local communities in biodiversity conservation and management.
The CBD seeks to achieve its goals through the participation of indigenous peoples and local communities and their historical contribution to nature conservation. The success of the biodiversity credit market relies mostly on the integration and inclusion of the Global South, the steward of the major biodiversity hubs. A key tenet of biodiversity credits is the facilitation of wealth transfer from urban areas to rural areas, indigenous peoples and local communities.
How Acuity Knowledge Partners can help
Our wide range of customised analysis and support covers the entire spectrum of financing products along the sustainable finance investment lifecycle and enables investment banks and advisory firms to establish and grow their sustainable finance practices: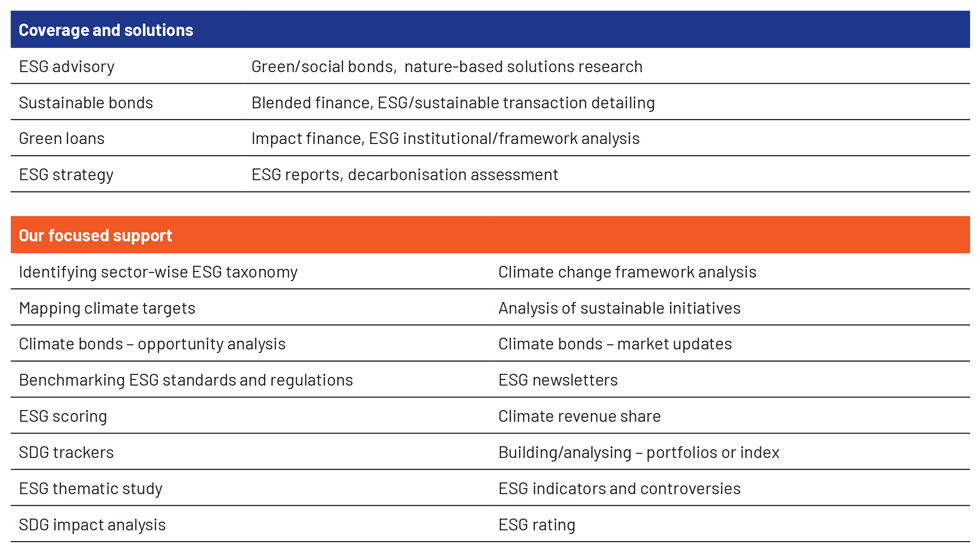 We have ESG domain expertise and help banks ramp up their onshore verticals, focusing on incorporating ESG in client analysis, saving a significant amount of senior bankers' time. We standardise templates and provide coverage across APAC, EMEA, the US and Sub-Saharan Africa.