 Adapting to the Turning Tides in Lending Risk Governance
North America perspective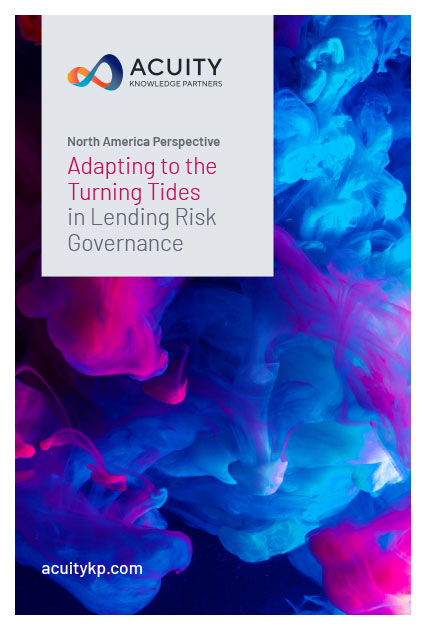 Thank you for sharing your Comments
Your file will start downloading automatically
If it does not download within 1 minute,

The outbreak of COVID-19, or the novel coronavirus, has been having a far-reaching impact globally–from compromising health to disrupting the economy. The UN's trade and development agency (UNCTAD) expects COVID-19 to trigger a potential recession-like scenario in some countries, resulting in the slowdown of annual global growth to below 2.5%, with an estimated impact of around a trillion dollars.
The FDIC and the Office of the Comptroller of the Currency (agencies) have encouraged US-based banks to use their capital and liquidity buffers to support households and businesses. According to the FDIC, US banks' capital and liquidity exceed regulatory requirements (the largest banks together hold USD 1.3 trillion in common equity and USD 2.9 trillion in high-quality liquid assets) and can be used to provide the necessary credit-driven impetus.
Download a copy to read about the impact on banks' customers and the associated stress on lending processes.