 Adapting to the Turning Tides in Lending Risk Governance
Europe perspective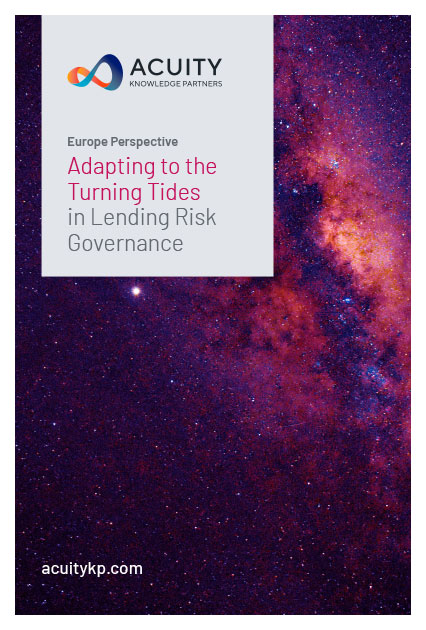 Thank you for sharing your Comments
Your file will start downloading automatically
If it does not download within 1 minute,

The outbreak of COVID-19, or the novel coronavirus, has been having a far-reaching impact globally–from compromising health to disrupting the economy. The UN's trade and development agency (UNCTAD) expects COVID-19 to trigger a potential recession-like scenario in some countries, resulting in the slowdown of annual global growth to below 2.5%, with an estimated impact of around a trillion dollars.
The Bank of England reduced interest rates to 0.1% to encourage banks to support small and medium-sized businesses. Simultaneously, it announced quantitative easing worth GBP 645 billion to boost liquidity. The European Central Bank relaxed lending conditions for banks, particularly to SMEs, in addition to the EUR 870 billion of liquidity injection.
Download a copy to read about the impact on banks' customers and the associated stress on lending processes