Bridging the Talent Gap in Private Equity
Private Equities (as well as asset managers) are finding it difficult to achieve optimal deployments of human resources vis-à-vis the evolving work patterns. Each manager looking for ways to achieve this feat today and is also seeking the correct strategy to follow for tomorrow. This paper explores how PE firms can gain a talent edge by reformulating their human resource strategies in line with the forces shaping the future and thus align investment steps more efficiently for better returns.
Key Takeaways
• Types of staffing challenges faced by asset managers .
• Projected modification in work pie.
• Strategies for HR productivity and optimizing wages bill.
---
Author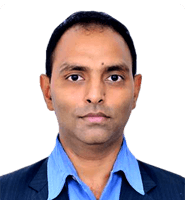 Ambarish Srivastava
Associate Director, Private Equity & Consulting
Ambarish Srivastava is an Associate Director within Private Equity practice at Acuity Knowledge Partners and has about 13 years of experience in business research, analysis and consulting. He focuses on leading deep-dive strategic projects, due-diligence support, issue-focused trend analysis and similar assignments for our PE clients. His previous experience includes tenure with startups, Big Four and consulting organizations, where he focused on industry studies, price forecasting, company analysis, macro-economic studies, and other strategic engagements.
Bridging the Talent Gap in Private Equity

Your file will start downloading automatically
If it does not download within 1 minute,