Bootstrapping Asset Management Business in China
Forward-looking global asset managers are increasingly looking at the vast Chinese asset management market to invest in and grow their asset bases. Furthermore, a series of regulatory reforms in China has ensured that the market is now accessible to international firms. International firms that are trying to enter the Chinese asset management market may face challenges related to availability of specialised talent and competition from local players. Despite these challenges, the Chinese market is lucrative enough to warrant taking the associated risks. In this white paper, we examine the market-entry strategies available to international asset managers looking to build a profitable asset management business in China.
Key Takeaways
• The Chinese asset management market holds significant opportunities for global firms.
• The market is relatively underdeveloped, with a limited range of products.
• Global asset managers that are looking to build an onshore business in China now have multiple market-entry options.
• Finding the right partner holds the key to a profitable asset management business in this market.
---
Author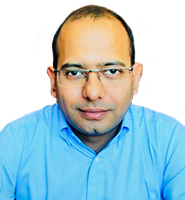 Avishek Suman
Director, Investment research
Avishek Suman manages the Investment Research business in Acuity Knowledge Partners, Beijing. He has close to 19 years of work experience in research, including 14 years in Acuity Knowledge Partners. Prior to assuming this responsibility in Beijing, Avishek served as Delivery Manager for buy-side and sell-side clients.
Bootstrapping Asset Management Business in China

Your file will start downloading automatically
If it does not download within 1 minute,