Download Blog
Published on September 25, 2019 by
"Don't follow the tweet" said Mark Liu of TSMC, one of the leading semiconductor company, in company's 2Q19 earnings call. With fears of recession looming, trade tensions between (US-China and Japan-Korea) have created unprecedented policy uncertainty. Amidst all the noise surrounding US-China trade war, the recent tension between Japan and Korea has slipped under the radar.
Japanese government on July 4th announced to tighten controls on three chemicals (Photoresists, Hydrogen Fluoride and Fluorinated Polyimides) essential in the semiconductor industry. The recent Japan Korea trade is significant as it has the potential to threaten global tech market with Korean semiconductor companies such as Samsung, Hynix and LG being exposed to trade restrictions.
The next steps of the trade war cannot be predicted as it is dictated more by politics than economics. Another trend unraveling is rising nationalism within these countries as an example we see Korean customers boycotting Japanese brands in retaliation to Japan export restrictions. In such uncertain times with Japan-Korea and US-China trade tensions going on there could be potential investment opportunities in the market for investors to take advantage of.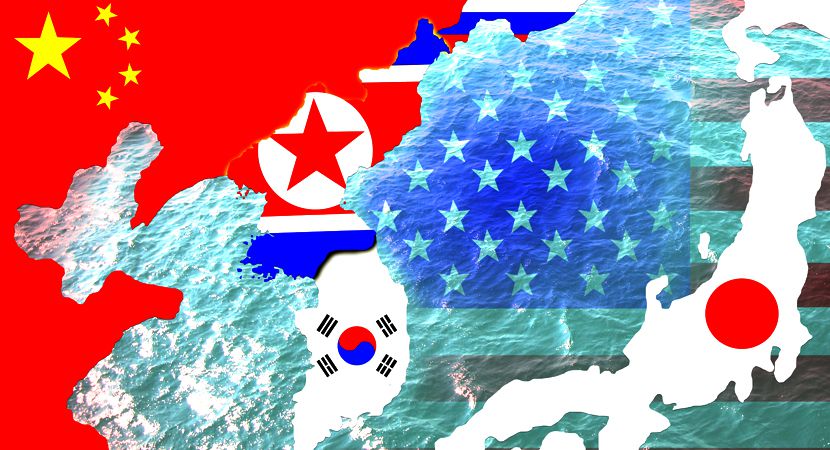 Winners:
China: The tensions between Japan-Korea could be a potential opportunity for the China semiconductor industry, as it could be a potential marketplace for Japanese exporters to fill the void left by reduced trade with Korea and also a potential supply chain destination for Japanese players. With China moving forward with its "Made in China 2025" Chinese government will try to capture this opportunity to deepen its economic relationship with both the countries.
Local South Korean Suppliers: Local South Korean companies play a very minor role currently in the supply of the three chemicals mentioned above. Japan produces around 90% of the world's supply of fluorinated polyimide and resists, and about 70% of hydrogen fluoride. However, with the tension brewing between Korea and Japan, the Korean government has revealed plans to invest nearly US$6.5bn in research and development to reduce dependency on Japanese imports. In the long term local Korean companies will be major beneficiaries as the major semiconductor giants such as Samsung, LG and Hynix being Korean companies.
SE Asia: The tensions between US-China and Korea-Japan has opened a window of opportunity for SE Asian countries such as Thailand, Vietnam and Taiwan to offer a destination for supply chain. As per a CNBC report dated 6th Sep, Vietnam was the only economy that has attracted companies from both low value added industries, such as garments and consumer durables, and high value added sectors- such as electronics.
Losers:
Japanese exporters: As Korean companies will start looking for measures to diversify their risk, it will make it difficult for the Japanese exporters to find new buyers for their products and affecting their own supply chain. South Korean markets is currently the third largest market for Japanese export (constituting around 7.8% of Japanese export by value). As per a Gartner report Samsung and Hynix accounted for 15.9% and 7.6% of market share for semiconductor suppliers in the world respectively.
Global supply chain: The semiconductor supply chain is currently interlinked among countries. One of the example would be Japanese suppliers supplying raw materials for Korean semiconductor products, and later Korea exporting its products such as TV, memory chips etc to Japan. As per a VOX article "South Korean companies Samsung and SK Hynix provide 60 percent of the world's DRAM memory chips, which are used in used in many electronics we use every day. Slower production of these components could make them pricier. With tensions between countries escalating, more players would prefer to keep their suppliers of essential raw material domestic altering the way global supply chain works.
Korean semiconductor companies: In the short term, the Korean semiconductor companies such as Samsung and Hynix may be affected by the uncertainty of supply. Even though the first batch of approval for exports of chemicals has arrived, escalation of tension may lead to shortage of this essential commodities as Japanese suppliers control more than 50% of global supply of these products. Korea depends on semiconductors, with Oxford Economics estimating that if current trade tensions led to a 10% fall in semiconductor production, the impact on exports could see Korea's GDP growth slow to an average 1.6% per year in 2019-20, versus the current growth forecast of 2.1%.
Investors should look at bellwether companies with proven management track record, lower debt and strong fundamentals to weather the storm.
Acuity Knowledge Partners supports global investors to internalise more of their investment research process by building dedicated teams of research analysts out of our delivery centres in South Asia, Beijing and Costa Rica. Our analysts (MBA's, Chartered Accountants, CFAs) work as an extension of the client team and support them on various types of client-specified research assignments, including financial modeling and valuation, conducting background research, gathering primary and secondary data, preparing for company visits, providing earnings season support, and a whole host of value-added research. Each research output produced by us is customized for each client and reflects the clients' proprietary and differentiated research process. This gives our clients a unique edge, which is sustainable.
Annexure:
---
What's your view?
---
Like the way we think?
Next time we post something new, we'll send it to your inbox