Published on February 5, 2018 by Avishek Suman
In the wake of China's stabilizing growth and easing regulations, several asset managers are increasingly looking at the country for investment opportunities. In 2017, China's GDP grew 6.9%, exceeding the government's target of 6.5%. The Shenzhen & Shanghai Stock Connects and China A-shares' inclusion in the MSCI Emerging Market Index have further boosted the global investor's interest in the market.
Despite its potential, China has remained a difficult market to understand for the buy-side. Given research provided by global and local sell-side firms on Chinese markets continues to be inadequate, asset managers look for ways to have face-to-face meetings with management teams of Chinese companies to make better decisions on China. Such meetings usually provide firsthand information about a management's capabilities, future strategies, and market dynamics. These meetings also help dispel corporate governance fears, if any, by building trust and rapport between management teams and investors.
Most global asset managers lack on-the-ground presence in China and, hence, find it extremely difficult to plan and execute such meetings on their own. While language-related challenges make it tricky to understand the market, cultural differences and a lack of geographical knowledge result in logistic nightmares for global buy-side analysts.
Given the challenges, asset managers are increasingly turning to China-based third-party research firms, such as Acuity Knowledge Partners, for corporate access support. Our Beijing center, for example, is able to leverage its decade-long presence in the city and vast pool of bilingual research analysts to help asset management client analysts through the entire process of corporate access.
Pre-meeting research: Many buy-side clients require our research analysts to help them identify target companies and their key stakeholders that client analysts should meet in China. Once the targets are identified, offshore analysts prepare detailed company profiles by summarizing publicly available information, such as strategies, organizational structure, and management biographies. Although most valuable information available publicly are usually in Chinese, our bilingual analysts prepare the profiles in English for their global clients. Analysts are also able to use their knowledge of Chinese databases, like WIND, to gather useful information about targets.
Meeting coordination: English-speaking client analysts usually rely on their Chinese offshore analysts to communicate with management for scheduling meetings and preparing agenda and questionnaires. Our analysts are also able to logically prioritize and schedule the chain of meetings, keeping in mind the ease of logistics. As Chinese nationals, our analysts understand the topography of this vast country better and can suggest the best modes of transport to their client analysts.
Attending the meeting: Most asset management clients request our analysts to accompany them on these meetings. Offshore analysts act as interpreters/translators, take meeting notes, and also participate in the discussions. In certain cases, our analysts conduct these meetings themselves if the client analysts are caught up in a conflicting schedule or are unable to travel. A detailed pre-meeting preparation ensures the success of such meetings.
Post-meeting collaterals: After the meeting, our analysts summarize the meeting notes and share them with their clients. The individual notes can then be collated for a deeper dive to clearly understand specific market dynamics, key strategies, and the overall competitive landscape. Based on the findings, offshore analysts are able to track the market and provide key updates to their client analysts. Acting as asset managers' extended team in China, our analysts remain connected with the company management to establish a rapport and obtain continuous insights.
---
What's your view?
---
About the Author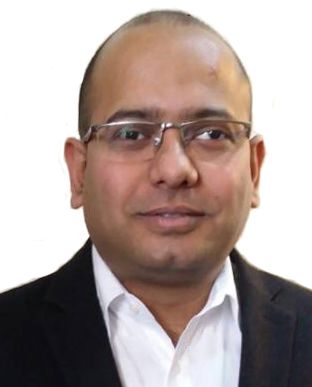 Associate Director
Avishek Suman manages the Investment Research business in Acuity Knowledge Partners, Beijing. He has close to 18 years of work experience in research, including 13 years in Acuity Knowledge Partners. Prior to assuming this responsibility in Beijing, Avishek served as Delivery Manager for buy-side and sell-side clients.

Blog
The fall of the Evergrande Group....
We believe this quotation aptly describes the situation of Chinese property giant Evergr....Read More

Blog
The days of coal are not over yet....
Increased access to electricity is helping build and strengthen economies, lifting million....Read More

Blog
Collapse of small/medium energy suppliers in the....
Key takeaways: Twenty small and medium energy suppliers (out of c.50) in the UK wit....Read More

Blog
Flexible and low-cost model for expanding res
Executive summary A host of factors are making China's A-share market attractive to glo....Read More

Blog
Entering China's Bond Market – Empowering
Several global investors are increasingly turning to third-party research firms like Acuit....Read More
Like the way we think?
Next time we post something new, we'll send it to your inbox