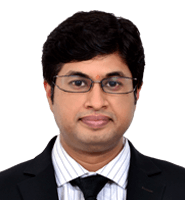 Prashant Gupta
Associate Director
Prashant is part of Private Market team and has been with the company for over 12 years. He has a total work experience of over 18 years and has rich exposure working on a variety of research and analysis assignments serving clients ranging from top asset managers, PE firms to bulge bracket investment banks.
He has extensive experience working on assignments covering in depth end to end credit analysis covering capital structure analysis, corporate structure analysis including guarantees and structural subordination case, covenant compliance analysis, financial modeling & valuation, asset recovery analysis, relative value analysis of HY bonds, amongst others.
Prashant holds an MBA in Finance and a Bachelor's degree in Engineering (Electronics). He is also a CFA charterholder.