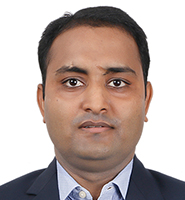 Manish Garg
Assistant Director, Private Equity & Consulting
Manish has over 13 years of experience in financial and investment research, with a focus on real estate and distress debt strategies. He holds extensive experience in managing real estate investment projects across the deal pipeline spanning opportunity screening, due diligence support, portfolio monitoring and ad-hoc research projects. He has played an important role in setting up the real estate delivery teams at Acuity. His core areas of work include account management, client relationship, maintaining control over quality and timeliness of team projects.
His previous experience includes working with a commodity research firm and a real estate thematic fund, where he primarily focussed on precious metals' research, macro-economic studies, real estate sector research, and analyzing real estate companies.
Manish holds an MBA in Finance from ICFAI University and a bachelor's degree in Commerce from Rajasthan University.