Annual Survey of ESG Investors and Advisors 2021 – Key preferences and market trends
We conducted a survey of around 100 ESG investors and investment advisors globally, representing an estimated USD12tn in assets under management, to get their perspective on six factors:
Key Takeaways
1. Preferred ESG strategies: ESG integration is now the most preferred option, followed by a best-in-class approach that emphasises screening to identify sector leaders
2. Priority ESG themes: the top three themes for investors globally are climate change, human rights and diversity
3. Most material challenge: access to reliable data is the most material challenge for ESG integration, particularly given the lack of consistency and conformity
4. Opportunities for ESG service providers: around 40% of the respondents are open to exploring new sources of alternate data
5. Resourcing needs: over 80% of the responses show that organisations are building dedicated, in-house, centralised ESG teams
6. Use of AI/NLP technologies in ESG analytics: around two-thirds of the respondents expect their organisations to invest in and focus on in-house proprietary solutions for ESG analytics
---
Author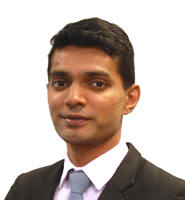 Qadhir Sheriff
Associate Director – ESG Research
Qadhir has 12 years of experience in investment research and ESG. He currently leads Acuity's ESG research delivery franchise and also heads equity research projects in Colombo. Qadhir has overseen the set-up of multiple ESG research engagements with clients based in North America, Europe and Asia, specifically with sell-side and large global asset managers. These engagements cover the spectrum of the ESG research value chain, including ESG scoring and due diligence, SDG analysis, thematic ESG research and ESG stewardship/engagement. Previously, he covered the tech sector for a top-five global investment bank and led a team of analysts that supported a mid-sized European investment bank on multiple sectors, in addition to being a writing analyst of pre-deal IPO research. Qadhir holds a bachelor's degree in Finance, Accounting and Management from the University of Nottingham.
Annual Survey of ESG Investors and Advisors 2021 – Key preferences and market trends

Your file will start downloading automatically
If it does not download within 1 minute,